Ban Ki-moon underscores employment opportunities for Afghans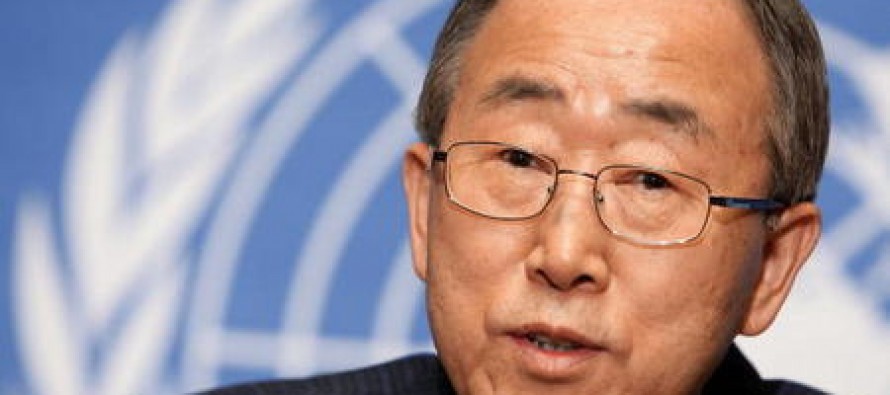 U.N. chief Ban Ki-moon once again called on the international community to ensure availability of livelihood opportunities and availability of sustainable employment for Afghans, as the foreign forces are set to leave the country.
He warned of the economic consequences that may follow after the withdrawal of the NATO-led troops.
He expressed his concerns about the reduction in humanitarian funding from USD 900mn in 2011 to USD 484mn in 2012.
"I support the call by the humanitarian country team in Afghanistan for donors to earmark at least 10 percent of their official development assistance for humanitarian assistance," he said, indicating that an Afghanistan action plan for 2013, outlining the most acute humanitarian needs and life-saving interventions, would be launched in December.
"It will provide an opportunity to tackle this imbalance and to support the overarching humanitarian objective for 2013 of reinforcing the protection of civilians by responding more effectively to conflict-related needs," he hoped.
Ban Ki-moon had stressed at the Tokyo Conference in July this year that not investing in Afghanistan's governance, human rights, employment and social development could negate investment and sacrifices that have been made over the last 10 years.
---
---
Related Articles
The US House of Representatives and Senate have agreed to fully finance building the capacity of the Afghan army and
Afghanistan and Indonesia agreed at the fifth Bali Democracy Forum (BDF) to ease visa policy for diplomats from both sides.
Exports of Afghan fresh fruits have doubled from last year, said officials of the Ministry of Agriculture and Livestock. Afghan