Bank of America and IEEW team up to support women entrepreneurs in Afghanistan & Rwanda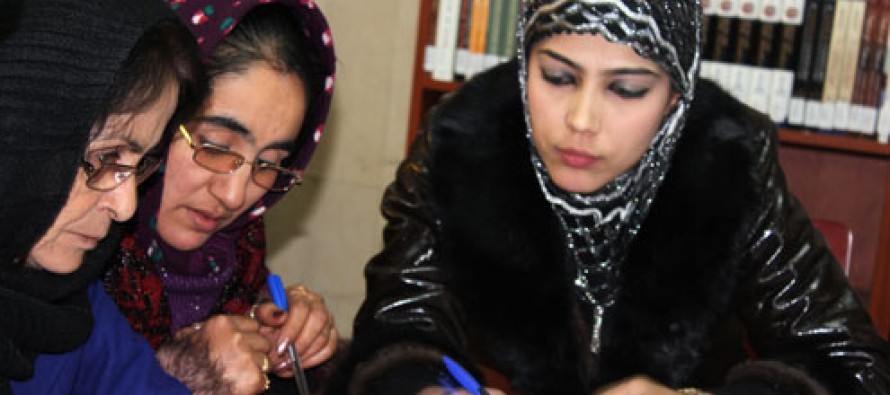 The Institute for Economic Empowerment of Women (IEEW) and Bank of America have renewed their partnership on the PEACE THROUGH BUSINESS® program to support women entrepreneurs in Rwanda and Afghanistan.
More than 600 women entrepreneurs from Rwanda and Afghanistan have graduated from IEEW's PEACE THROUGH BUSINESS program since its inception 11 years ago. The initiative provides training, strategic planning support and mentorship to equip women to grow their businesses and strengthen their communities. Since the program launched, 80 percent of the women are still in business today, creating over 13,000 jobs that preserve and bring sustainable and profitable businesses to their communities, advancing economic growth and stability in these regions.
"Our partnership with IEEW is part of a larger effort at Bank of America to empower women here in the U.S. and around the world and drive economic mobility," said Andrea Smith, chief administrative officer, Bank of America. "These women have overcome incredible challenges to help their businesses grow and communities thrive, and it's important we support them and other women like them."
In addition to receiving one-on-one mentoring, new trainees will attend the PEACE THROUGH BUSINESS training boot camp in Dallas July 10–14. There, they will receive instruction on topics including applying for loans, human resources best practices and other important business skills. At the training, Bank of America will provide financial management expertise to help coach the women entrepreneurs on specific business goals and challenges.
"Partnering with Bank of America during our 11th year of global impact provides us the financial engine to assist more women entrepreneurs in Afghanistan and Rwanda," said Dr. Terry Neese, founder and CEO, IEEW. "Their global financial focus is critical to PEACE THROUGH BUSINESS's mission of empowering women economically, socially and politically, and their extensive experience in raising the status of women through similar partnerships offers new opportunities for women around the world and the organizations that serve them. We are proud to continue our partnership with Bank of America; together, we are building a road to peace."
Many women entrepreneurs are held back by a lack of access to the business skills, technology and capital they need. By partnering with organizations like IEEW, Bank of America is empowering women with solutions to ignite and accelerate their potential so that they can make significant contributions in creating healthy, vibrant communities and advancing economic growth.
The Institute for Economic Empowerment of Women, started in 2006, is an Oklahoma City-based 501(c)3 nonprofit with a mission to empower women to grow their businesses, pursue greater entrepreneurial ventures and become more active public policy advocates. The Institute accomplishes this mission by focusing on education, mentorship and coaching women in the United States and abroad who are seeking to acquire entrepreneurial skills to help start and grow a business. IEEW works with a network of mentors, corporate sponsors, and private donors across the United States to accomplish its work.
---
---
Related Articles
The new Afghan government plans to revive one of Afghanistan's oldest dry ports–Kalfat port. The port is situated in Jawzjan
UNHCR, the UN Refugee Agency, and the World Bank today signed a data sharing agreement. This will strengthen existing data
By Brianna Bailey (The Oklahoman) Female entrepreneurs from Afghanistan and Rwanda are in Oklahoma City this month as part of