Basic development projects completed in Kunar province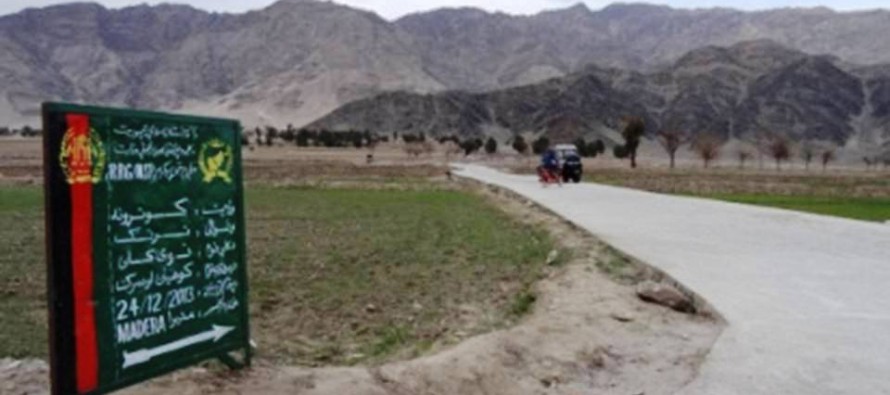 As many as 24 development projects have been completed in Nurgal, Narang and Sarkani districts of Kunar province.
Costing 40,455,116 AFN, these projects were implemented by the National Solidarity Program (NSP), which works within the framework of the Ministry of Rural Rehabilitation and Development.
The local community had a 10% contribution to the implementation process.
According to NSP Provincial Manager in Kunar province, these development projects include the construction of a 1,002-meters retaining wall, an irrigation reservoir, a 1,074-meter rural road, a 7,495-meter sidewalk, a 7,229-meter water supply network and excavation of 34 wells.
Approximately, 3,656 families in various communities have been able to gain access to basic human needs upon completion of these projects.
---
---
Related Articles
The Chinese government reaffirmed its commitment to support Afghanistan in its peace and reconciliation process and as well as economic
Daikundi's connecting road leading to Kandahar has been blocked for the past three weeks due to insecurity, causing prices of
A 45-km road is being asphalted in western Herat province at an estimated cost of USD 9million. Funded by the