Breshna Sherkat to establish power distribution projects in Kabul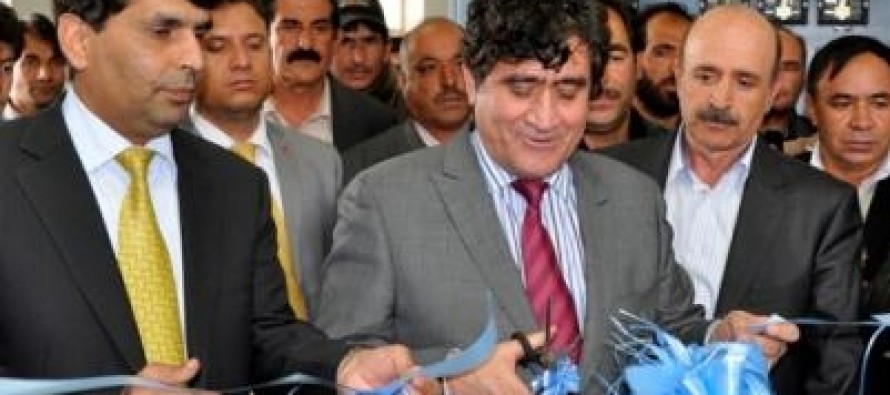 Da Afghanistan Breshna Sherkat how to get viagra from canada (DABS) CEO Mr. Abdul Razique Samadi launched two power distribution projects in Kabul.
An official of DABS, Mirwais Alami, said the projects are implemented and funded by DABS at a total cost of 120mn AFN.
The first project involves a 2oKV double-circuit transmission line from Chamtala to Dasht-e-Barchi buy cialis mexico at the length of 20km having the capacity to energize 100 transformers on its way to Dasht-e-Barchi including Dasht-e-Barchi plant transformers. About 30,000 families will benefit generic tadalafil online from this project.
The second project includes implementation of 16 transformer stations, benefiting 6,000 discounted cialis online families in Qara Bagh, Qala Bibi, Qala Qazi, Qala Qara Qul, Kakran, Posta Kachalu, Hazara Baghal, Hisa Awal Kherkhana, Sulaimankhel, Ziarat Khwaja Jam, Haji Akhtar Bagh, Qara Hazaraha, Mirwais Mena and Qala Khandar areas.
Da Afghanistan Breshna Sherkat (DABS) is an independent and autonomous company established under The Corporations and Limited Liabilities Law of the Islamic Republic of Afghanistan (IROA). DABS is a limited liability company with all its equity shares owned by the Government of Afghanistan (GoA). The company was incorporated on 4th May 2008 (15 Saur 1387) and replaced Da Afghanistan Breshna Moassassa (DABM) as the national power utility. DABS operates and manages electric power generation, import, transmission, and distribution throughout Afghanistan on a commercial basis.
---
---
Related Articles
The Asian Development Bank (ADB) is funding construction of the Gereshk-Lashkargah road in southern Helmand province. Work on the USD
The Afghan Foreign Minister Zalmai Rassoul said economic development requires improvement in security situation in Afghanistan. Addressing a press conference
 Kabul, Afghanistan, 14th October 2012-TNT Express in Afghanistan has signed a two year shipping service agreement with Etisalat. Etisalat Afghanistan