Breshna Sherkat to establish power distribution projects in Kabul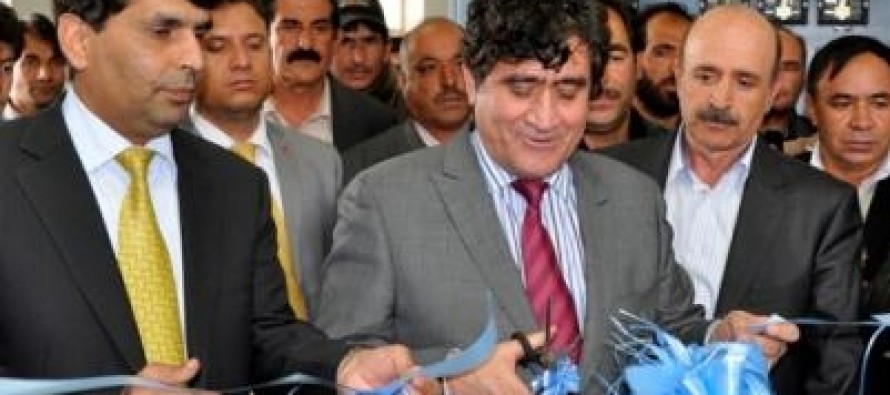 Da Afghanistan Breshna Sherkat (DABS) CEO Mr. Abdul Razique Samadi launched two power distribution projects in Kabul.
An official of DABS, Mirwais Alami, said the projects are implemented and funded by DABS at a total cost of 120mn AFN.
The first project involves a 2oKV double-circuit transmission line from Chamtala to Dasht-e-Barchi at the length of 20km having the capacity to energize 100 transformers on its way to Dasht-e-Barchi including Dasht-e-Barchi plant transformers. About 30,000 families will benefit from this project.
The second project includes implementation of 16 transformer stations, benefiting 6,000 families in Qara Bagh, Qala Bibi, Qala Qazi, Qala Qara Qul, Kakran, Posta Kachalu, Hazara Baghal, Hisa Awal Kherkhana, Sulaimankhel, Ziarat Khwaja Jam, Haji Akhtar Bagh, Qara Hazaraha, Mirwais Mena and Qala Khandar areas.
Da Afghanistan Breshna Sherkat (DABS) is an independent and autonomous company established under The Corporations and Limited Liabilities Law of the Islamic Republic of Afghanistan (IROA). DABS is a limited liability company with all its equity shares owned by the Government of Afghanistan (GoA). The company was incorporated on 4th May 2008 (15 Saur 1387) and replaced Da Afghanistan Breshna Moassassa (DABM) as the national power utility. DABS operates and manages electric power generation, import, transmission, and distribution throughout Afghanistan on a commercial basis.
---
---
Related Articles
Kandahar Governor Dr. Toryalai Weesa along with a number of businessmen and industrialists inaugurated Kandahar's first-ever iodized factory. Owned by
A new library consisting of 5,000 books was inaugurated on Sunday in Khan Abad district of Kunduz province. Built at
Afghan Finance Minister Dr. Hazrat Omar Zakhilwal has arrived in Islamabad, Pakistan to discuss economic cooperation between the two nations.