Britain, USAID Provide $105mn For Girls Education in Afghanistan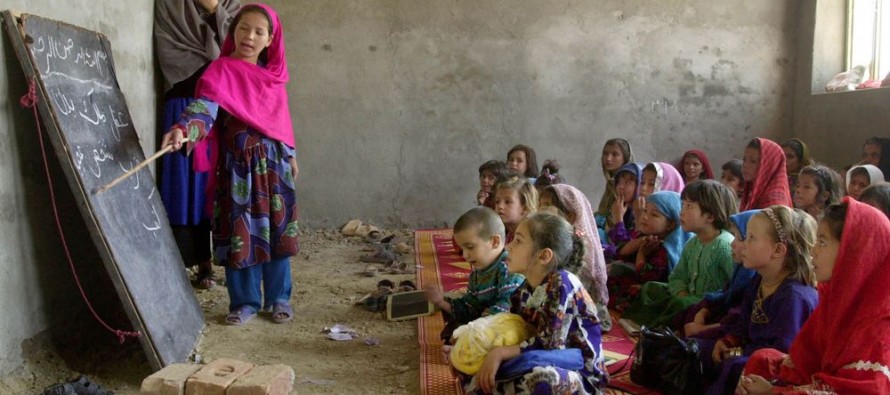 The Great Britain and the United States Agency for International Development (USAID) will provide USD 105mn to help marginalized Afghan girls get access to quality education as part of the second phase of "Girls Education Challenge" program.
"The program for the second phase will be nearly $80 million and $25 million dollars from our partner USAID. USAID and the UK together funding the Girls Education Challenge. Why am I so happy to see you all today. Well, one is because it is a very important program we are launching, and the second is because, for me personally, teaching and education is extremely important," said the British ambassador to Afghanistan Sir Nicholas Kay.
The project will benefit around 70,000 underprivileged girls.
USAID deputy mission director for Afghanistan, Jeffery P.Cohen, said the US and Britain are jointly investing in this program to help more girls in Afghanistan gain access to high-quality education.
"USAID proudly joins DFID and British embassy … so that more girls can continue their progress in school and specifically reach that early phase of secondary education. We all know in the development community around the world that no single investment more than educating girls has an impact," Cohen said.
The program aims to eventually help 300,000 girls in Afghanistan.
Meanwhile, Afghanistan's acting education minister Mohammad Mirwais Balkhi said they will use every opportunity to send more girls to schools.
"We are looking for different mechanisms and opportunities so that we can take the advantages of this and we can bring children, especially girls into schools and make them responsible, knowledgeable and skilled citizens of this country," Balkhi said.
---
Related Articles
Afghanistan and the United Arab Emirates signed the strategic partnership charter on Wednesday at a ceremony attended by Sheikh Mohammed
The technical committee of the National Norms and Standards Agency has approved 150 standards in 13 production sectors to improve
Afghanistan and Uzbekistan continue their efforts to open transit route to enable Afghan goods to be sent to other parts