Brussels Conference emphasizes on regional integration for a peaceful Afghanistan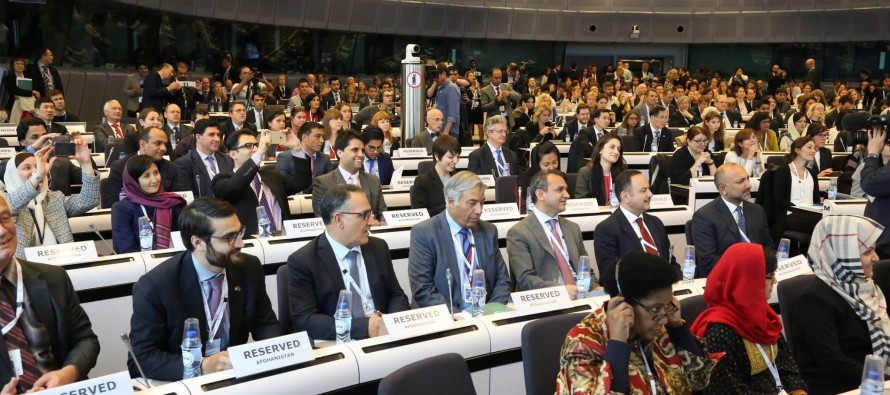 The Regional Economic Cooperation event of the Brussels Conference brought together traditional cialis approved and new donors to emphasize the importance of political support and economic integration at the regional level.
Representatives from around the world, including Afghanistan's regional partner countries, as well as the Asian Development Bank, the World Bank, other multilateral organisations and representatives of the Afghan private canadian healthcare pharmacy sector discussed how best to mobilise support for projects with a regional impact and how to promote regional trade and development by linking policy reforms, infrastructure and regional connectivity.
Commissioner for International Cooperation and Development, Neven Mimica, stressed: "We all have much to gain from a peaceful and prosperous Afghanistan. By building better regional infrastructure, respecting the rule of law and fostering a business-friendly environment, Afghanistan – and its regional partners – can become a vibrant regional economic hub. Today's discussions are timely to identify and cultivate the common regional economic interests of Afghanistan and its neighbours. Afghan women can be the key to a prosperous Afghanistan – it is exactly their enormous potential that can make all the difference. Therefore we must create the conditions that will enable women to have equal access to land, resources and finances, and to become full participants in every aspect of the economy."
Participants stressed that regional economic cooperation can create win-win results but requires dedicated, long-term and reliable partnerships. This is especially true for regional infrastructure where financial levitra sales online investments, also by new partners, will begin to pay off in the years to come.
In close coordination with Afghanistan's international partners, the European Union is engaged with the Afghan Government to fight corruption, improve oversight, enable economic growth, reduce poverty and strengthen democratic institutions. The European Union's partnership with Afghanistan includes a results-oriented dialogue on human rights, especially the rights of women and children, as well as a dialogue on migration. Gender mainstreaming is a crucial component of the EU's assistance: 53% of EU programmes have gender equality as a cialis uy online significant objective.
The European Union also strongly supports regional cooperation and economic integration as key elements of sustainable inclusive economic development, inter-connectivity and stability. Since 2004, EU support to regional cooperation amounts to more than €88 million. Key areas of intervention include border management, capacity building for regional cooperation and railways, as well strengthening the capacities of trade-related institutions. The EU further supports a regional United Nations Office on Drugs and Crime (UNODC) programme in the field of counter-narcotics.
---
---
Related Articles
Twenty five thousand tourists–of which 500 were foreigners from 28 different countries– visited the ancient and historical places of Herat
India sent off its first shipment to Afghanistan via Iran's key strategic port of Chabahar port on Sunday. The shipment
The 3rd Annual Middle East and Africa Insurance Summit was held in Dubai city on January 14th and 15th  to