Brussels Conference reinforces role of Afghan women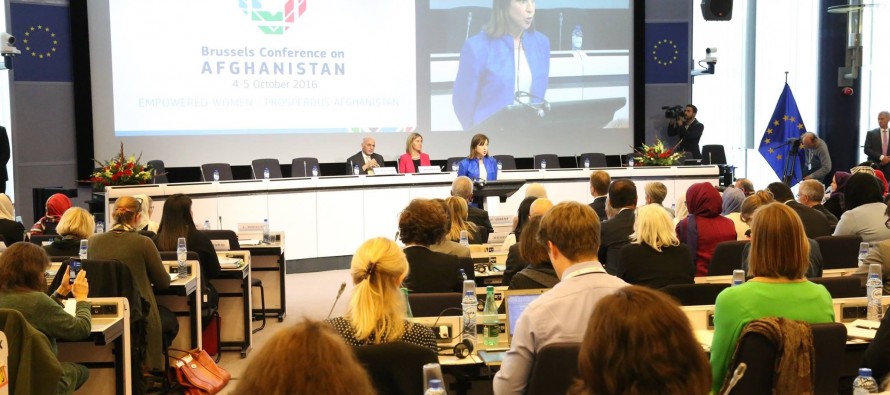 With the overall aim of generating international support for the Afghan reform process and ensuring continued international political and financial support to bolster Afghanistan's economic stability, development and state-building processes over the next four years, the two-day Brussels Conference on Afghanistan is bringing together leaders from more than 70 countries worldwide, 20 international organizations and agencies, and a vast range of stakeholders. A self-reliant, prosperous and peaceful Afghanistan is a priority for the European Union, Afghanistan, its neighbours and the international community at large.
The first event of the Brussels Conference on Afghanistan brought together high-level participants and panellists from across the international community, including the First Lady of Afghanistan, Rula Ghani. They discussed the ways and means of empowering Afghan women to build a stable and prosperous Afghanistan, as well as reinforcing the political and human rights of Afghan women and how to realize those rights in everyday life.
"The empowerment of women is not only a matter of human rights and social justice; it is also about development; it is about human growth; it's about security; it is about fulfilling the potential of Afghanistan", said the High Representative of the Union for Foreign Affairs and Security Policy/Vice-President of the European Commission, Federica Mogherini. "A commitment towards women is a commitment towards stronger, richer and more just societies and as the European Union we are supporting this process both politically and as the biggest financial contributor to the country's new National Action Plan for Women", she added.
The event featured many high-level participants and speakers, including the welcome address by the High Representative/Vice-President, Federica Mogherini, as well as speeches by the Commissioner for International Cooperation and Development, Neven Mimica, and the President of the Islamic Republic of Afghanistan, Ashraf Ghani.
Senior officials in the Afghan Government and civil service, representatives of the international community, including civil society, business, and academia, as well as other key stakeholders also took part.
Participants took stock of developments in the country over the last decade, and concluded that while many positive changes have occurred in the lives of women and girls in Afghanistan, further improvement of the situation of Afghan women is essential for the country's development and should remain a priority. In this context, the Government of Afghanistan outlined its plans for increasing women's participation in society and the economy, while the international community present, and notably the European Union, affirmed its commitment to supporting the authorities in their efforts.
---
---
Related Articles
Organized by the Balkh Chamber of Commerce and Industries, the Balkh International Expo kicked off in Mazar-e Sharif today. More
Nine leading Afghan businesses, including five women-owned companies, are showcasing their jewelry and gems at the 5th Delhi Jewelry and
By Mohammad Naeem: Afghan leather handicraftsmen have called on the government for support and supplying of facilities to develop their