Brussels Summit to address economic problems of Afghan villages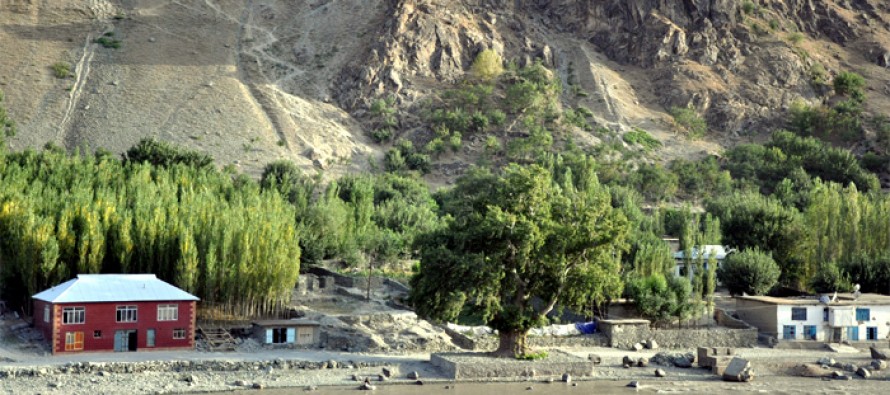 One of the topics on the agenda for the upcoming Brussels Summit is going to be the economic development programs for Afghanistan's villages.
This comes as villagers slammed the government for failing to address the economic needs of the villages.
According to reports, almost 50% of villagers have migrated to cities due to lack of jobs, health facilities and security in their villages,  and nearly 80% of villagers have little or no income.
The Afghan Ministry of Urban Development and Rural Rehabilitation (MRRD) announced earlier this month that the government planned to undertake new programs aimed at creating jobs in rural areas.
The citizen consolidation programs plan to invest USD 1bn in various sectors in the provinces to help create short-term and long-term job opportunities for the villagers.
" One of the specialties of the program is that it will help provide social services to the people in villages," said deputy minister of urban development and rural rehabilitation Ahmad Shaheer Shahriar.
On 5 October, the European Union and the government of Afghanistan will co-host the Brussels Conference on Afghanistan. This conference will gather up to 70 countries and 30 international organizations and agencies. It will provide a platform for the government of Afghanistan to set out its vision and track record on reform. For the international community, it will be the opportunity to signal sustained political and financial support to Afghan peace, state-building and development.
Donald Tusk, President of the European Council, High Representative Federica Mogherini and Neven Mimica, European Commissioner for Development Cooperation, will represent the European Union. President Ashraf Ghani and Chief Executive Officer Dr. Abdullah Abdullah will represent Afghanistan.
The conference is expected to focus on three levels:
joint international and Afghan efforts to increase the effectiveness of sustained international support and funding, on the basis of a new Afghan national development framework
Afghan reform efforts, including on economic reform, rule of law, improved public finance management and anti-corruption so as to ensure the provision of the most important services and public goods
regional efforts to support a political process towards peace and cross-border economic cooperation
Side events on women's empowerment and regional connectivity will take place on 4 October 2016.
---
---
Related Articles
A new women's dormitory is built at Herat University with financial collaboration from the United States Forces Afghanistan. A Memorandum
Huffing Post-More than 40% of Britain's Afghan military equipment may not return to the UK, according to Government exit strategy
The Taliban have begun eradicating poppy crops in eastern Kunar province, according to the Pajhwok Afghan News. A rebel commander,