Building Markets for Afghan Artisans Abroad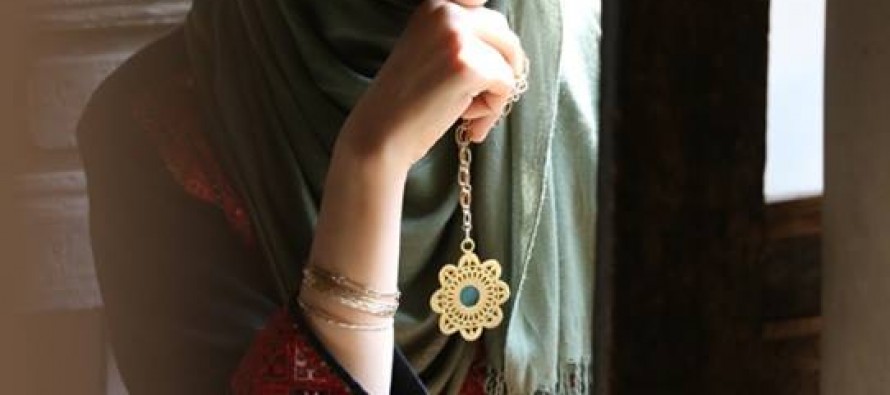 At a time when many Afghans are worrying about diminishing markets for their products, Storai Staniza, 23, is experiencing enormous demand for her jewelry work — only a month after graduating from the Turquoise Mountain Institute.
Her early success is due to a natural spirit for entrepreneurism encouraged at the Institute. While still studying, Storai set up her own company, ZYB Design. Starting out from a small studio at home, Storai produced and photographed her jewelry designs and posted them on her Facebook page (www.facebook.com/ZYBDesign).
Her unique, innovative designs earned over 1,000 likes for her page within a short period. Storai's reputation spread mostly by word of mouth. "I created many pieces for my family and friends to wear and when people ask about them, they direct them to me," she says.
Storai's ambitions stretch beyond local sales.
Few Afghan jewelry designers currently produce collections for international markets. Afghan jewelry destined for export is typically made by Afghan jewelers on behalf of international designers. Storai wishes to change this. But rather than producing jewelry herself, Storai envisions sharing orders for her designs with existing Afghan jewelry businesses.
"The idea behind my plan is to provide job opportunities to Afghan artisans and to offer authentically Afghan jewelry to national and international markets," she said.
Storai recently won a scholarship to study at the Gemology Institute of America in London, and will use this time to build markets for her products abroad.
USAID's support has helped Storai succeed. Since 2008, USAID has provided essential support to Turquoise Mountain Institute to help train more than 300 students in jewelry-making, woodworking, calligraphy and miniature painting and ceramics. Women account for 30 percent of the students, and 70 percent of students go on to practice their craft after graduation.
---
---
Related Articles
Education Minister Ghulam Farooq Wardak inaugurated two schools buildings in the capital city of Kabul on Tuesday. The Qayamuddin Khadi
The Afghan Ministry of Agriculture, Irrigation and Livestock (MAIL)plans to distribute saffron bulbs to farmers in all 34 provinces of
The Afghan Ministry of Mines and Petroleum (MoMP) said on Wednesday that Afghanistan was ready to roll out its share