Business climate deteriorated in Afghanistan: ACCI Business Tendency Survey Report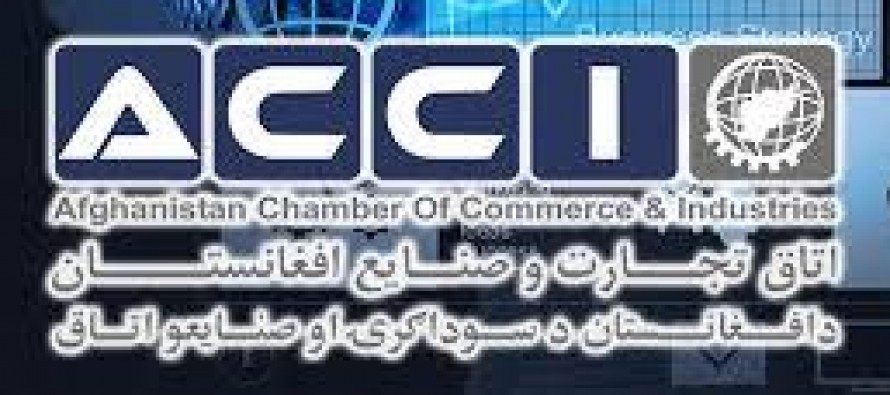 The Business Tendency survey report by the Afghan Chamber of Commerce and Industries (ACCI) indicated a negative business climate for major cities of Afghanistan during the last three months.
The business climate is an indicator for Gross Domestic Product (GDP) growth, constructed from the judgments of company managers using arithmetic mean of balance value get cialis very fast of the present situation of their businesses and balance value of their expectations in the next six months.
The managers are requested to report on their present business situation as well as on their expectations for the next six months. They may judge their situation to be "better than normal", "normal" or "worse than normal". On their expectations they may answer that the situation will "improve", "remain the same" or "deteriorate". The balance value of the present situation is the difference of the percentage shares of the answers "better than normal" and "worse than normal". The balance value for the expectations is the difference of the percentage shares of the answers "improve" and "deteriorate".
The overall business climate indicator in March 2014 for Kabul, Balkh, Kandahar and Nangarhar regions altogether valued (27) points and in July 2014 it decreased to (-0.02). Since Herat region has shown a comparatively better climate therefore the overall business climate indicator for all five regions in July 2014 is (0.78) points.
The regional business climate in July 2014 shows that Nangarhar (18.18) enjoys the best climate, followed by Kandahar (10, 34) and Herat (4.02). Balkh (-21.11) stands at the lowest point of the regional ranking followed by Kabul (-7.5).
The integrated business climate in Kabul, Balkh, Kandahar and Nangarhar show lower value compared to the last survey in March 2014. This negative inclination might be caused by the electoral deadlocks and the ongoing political confusions.
This survey shows a sharp decline in all four sectors. Construction is in the worst condition while manufacturing tops in sectoral ranking; although in comparison to the last survey (March 2014) the later has also experienced a severe deterioration of business climate.
Small Medium Enterprises (SMEs) and large companies in Kabul, Balkh, Kandahar and Nangarhar is highly declined. The SMEs have suffered more from a volatile and unstable business condition which means they are more vulnerable to changes in business climate caused by politics, security and climate factors.
According to the survey, insecurity is considered to be the first indicator of business climate followed by lack of market and demand, poor infrastructure, administrative burdens and lack of access to finance.
A considerable number of companies reported to be closed or downsized. At least 9.9 percent of the employees of the surveyed companies had lost their jobs in a most favorable season of the year.
---
---
Related Articles
The Afghan Department of Education (DoE) inaugurated its new administrative extension building in Faizabad. The additional office space will improve
Tolo News- The Afghan government has dismissed the findings of international research consultant Gallup that only three percent of Afghan
The leaders of Afghanistan, Turkmenistan and Azerbaijan held a virtual tripartite meeting on Thursday to discuss trade cooperation. Proposed by