Business Matchmaking Conference to be held in Dubai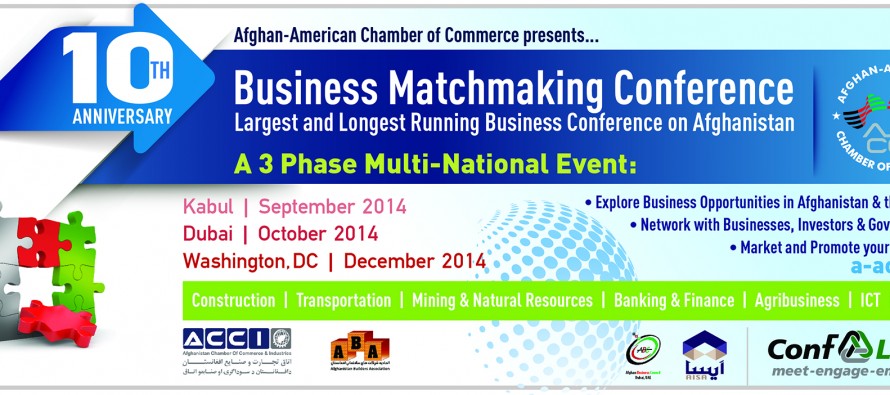 The Afghan-American Chamber of Commerce (AACC) is to hold the US-Afghanistan Business Matchmaking Conference (BMC) in Dubai in February 2015 with collaboration from ConfLinks.
The event in Dubai will be the only officially endorsed AACC-Afghan summit taking place in the UAE this year and will focus firmly on the country's potential to become the regions business hub as the most modern, market-orientated and developed-nation-engaged economy in the area.
Panel discussions will be held on critical sectors such as military draw-down and continuity, U.S. and international community continued investment in long-term development, mining, minerals & energy, information & communication technologies (ICT), construction & infrastructure development, education, health, transportation & logistics and related to all of the above, security.
Coinciding with a year of significant change for Afghanistan and its people, whole new, ground-level opportunities will open up across the country just as governance and security realizes major improvements.
---
---
Related Articles
Da Afghanistan Bank Head Noorullah Delawari linked the recent depreciation of Afghani currency to the illegal outflow of foreign currency
A major aircraft maintenance workshop would be established at the Kandahar International Airport. According to Pajhwok Afghan News (PAN), the
Afghanistan's future stability and development is tied to the outcome of the Bilateral Security Pact, which President Hamid Karzai is