Canada concerned about embezzlement in aid project to Afghanistan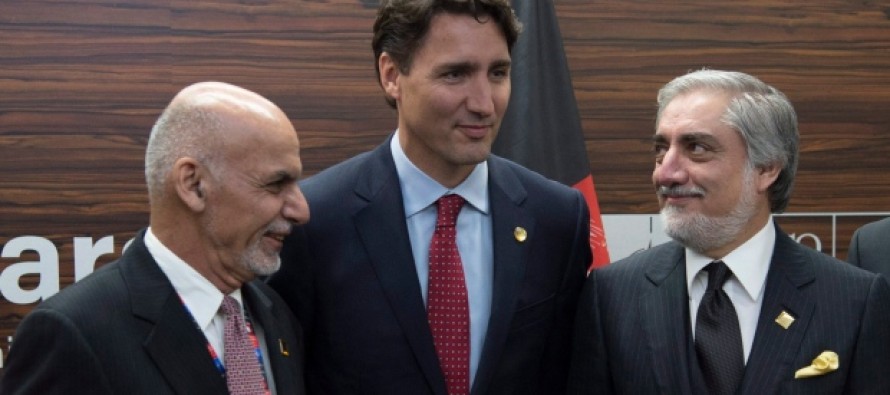 The Canadian government is investigating an aid project which helps Afghan children to return to school after the results of a report pointed to alleged corruption within the Afghan Ministry of Education.
A report on January 9, 2016 by Afghanistan's Tolo News stated: "Earlier this month, the Minister of Education Assadullah Hanif Balkhi said that a recent study found that only six million Afghan children are in fact at school — contrary to the 11 million as previously stated by the former government."
Providing USD 117.2mn since 2006, Canada is one of the main contributors to Afghanistan's largest national education program–Education Quality Improvement Project (EQUIP).
"Canada is currently undertaking the necessary due diligence to ensure that in the event that Canada's funds have been misappropriated, that such funds are recovered and that the guilty parties are held to account," Ottawa Citizen quotes Jessica Seguin, a spokeswoman for Global Affairs Canada.
Meanwhile, a spokesperson for the Embassy of Afghanistan in Ottawa Khalid Khosraw said in a tweet the allegations would be taken seriously and the findings would be reported to the public at the end of the inquiry.
This is not the first time that allegations of "ghost students, teachers and schools" have been reported. In a report in January 2016, the U.S. Special Inspector General for Afghanistan Reconstruction (SIGAR) has warned the incoming U.S. administration led by President Donald Trump that "corruption continues to be one of the most serious threats to the U.S.-funded Afghanistan reconstruction effort."
The Canadian aid to EQUIP was administered by the World Bank through the Afghanistan Reconstruction Trust Fund, which was established in 2002 to support the Afghan government.
SIGAR, which describes itself as the only U.S. oversight agency in the country conducting inspections, also raised concerns about the administration of the Afghanistan Reconstruction Trust Fund.
"SIGAR has launched a new ARTF performance audit to assess the extent to which the World Bank and the Afghan government monitor and account for U.S. contributions to the ARTF, evaluate whether ARTF-funded projects have achieved their stated goals and objectives, and utilize and enforce any conditionality on ARTF funding."
Canada, the U.S. and other donor countries pledged to financially support Afghanistan until 2020.
Canada's Prime Minister Justin Trudeau renewed USD 150 million per year in funding for aid projects in Afghanistan, totaling approximately $465 million over three years, following a meeting with Ghani in July 2016.
---
---
Related Articles
Afghan Foreign Ministry announced Monday that two experimental shipments would soon leave for Europe through the Lapis Lazuli route. The
According to  recent report by the World Bank, only 19% of the total students enrolled in higher education institutions were
Faizabad, Badakhshan's Provincial Governor's Office (PGO) presented its risk mapping for natural disasters in all of the province's 28 districts.