CARD-F establishes hatchery in Nangarhar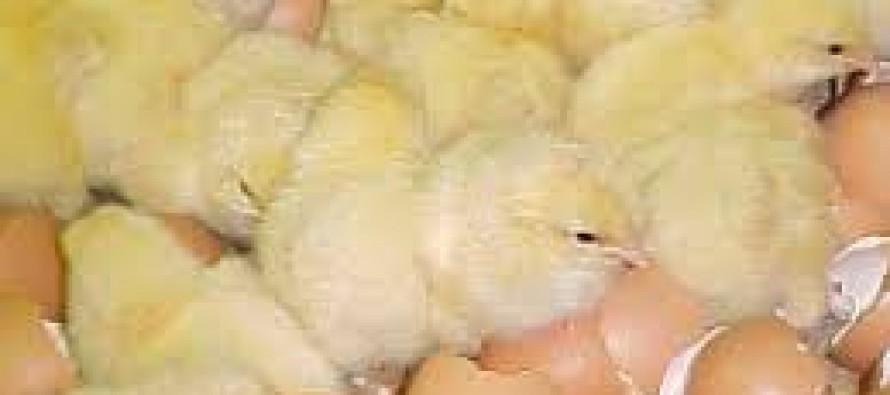 CARD-F supported establishment of a hatchery in Nangarhar which was officially inaugurated on 17 February 2014.
In its first cycle, the farm hatched nearly 15,000 day-old chicks.
"This was a need for Afghanistan. Hatcheries are needed and these chickens should be produced inside the country," said Mohammad Hanif Gardiwal, Deputy Nangahar Governor. " This is something we are proud of that we have domestic products now. In general, in every industry, we need support and growth so that we have our own products and our market."
This farm can produce 1.9mn chickens each year and is an important step toward strengthening domestic capacity for productions of broiler meat.
In compliance with international standards, fertile eggs are placed on trays, disinfected in a gas room, and are then placed inside the hatchery room.
After spending 21 days in this machine under controlled temperature and humidity, chicks are ready to hatch.
After examination and counting, these chickens are ready for transportation to broiler farms.
Each year, millions of days old chicks are imported from Pakistan.
High mortality rate caused by long distance and additional cost of transportation make consumers pend high prices for broiler meat.
With establishment of another hatchery farm that is near completion, Nangarhar will be capable of producing 3.8mn day-old chicks per year, which is an important step towards substituting imports and increasing self-sufficiency in the country.
CARD-F works to increase legal rural employment and business opportunities through creating viable value chains. CARD-F provides needs based services and support to create and sustain licit businesses in rural communities preventing them from receding into poppy cultivation.
---
---
Related Articles
The foundation stone of a building for the Charchino district headquarters was laid in the central province of Uruzgan. Previously,
According to the World Food Program (WFP) statistics, over 842 million individuals are said to lack adequate food around the
Afghan carpets were recognized as the best rugs and secured the first position during a Middle East exhibition in Dubai.