CASA-1000 inaugurates today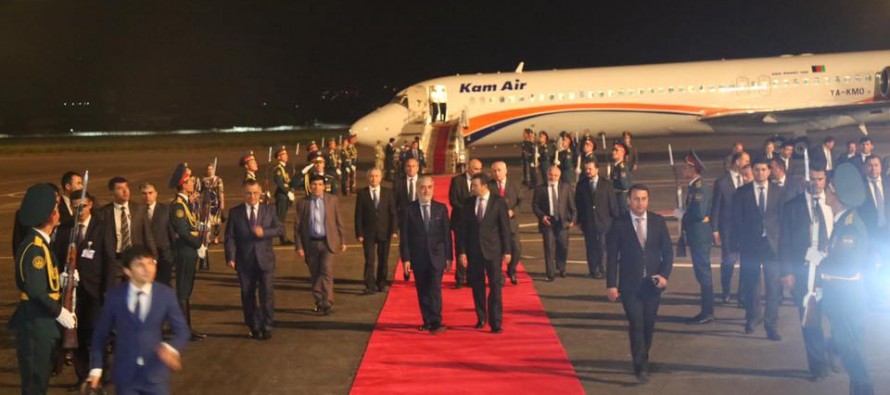 The Central Asia-South Asia-1000 (CASA-1000) power project is set to be launched in Dushanbe in Tajikistan on Thursday.
Afghan President Mohammad Ashraf Ghani and CEO Abdullah Abdullah have arrived in Tajikistan to attend the inauguration ceremony.
Afghan Foreign Minister Salahuddin Rabbani, Minister of Energy and Water Ali Ahmad Osmani, Attorney General Farid Hamidi and the chief of the national electricity company accompanied Ashraf Ghani on his visit to Tajikistan on Monday.
President Ghani met with Tajik President Emomali Rahmon on Tuesday and conferred on a broad range of issues related to bilateral cooperation between Tajikistan and Afghanistan.
"CASA-1000 is not only the regional power transmission project but it is also a symbol of new relationships in the region and rapprochement between the countries of the region – Kyrgyzstan, Tajikistan, Afghanistan and Pakistan as well as India in the future," the Afghan president said.
The flagship project is the first of its type, connecting Afghanistan, Pakistan, Tajikistan and Kyrgyzstan in electricity grid.
A U.S. government-backed and World Bank-led project, CASA-1000 is a $1.17bn transformational project that hopes to address the energy needs of South Asia by directing some of the energy resources from Central Asia, which is endowed with some of the world's most abundant clean hydropower cascades, through Afghanistan. Lacking access to sea, Central Asia has no option but to get linked to neighboring states. Owed to its strategic location, Afghanistan is the only possible route option for the CASA-1000 project. It offers the most direct route for transfer of energy from the Kyrgyz Republic and Tajikistan to the energy-hungry Pakistan. Bypassing Afghanistan would add a strenuous cost dimension to the project that could make it prohibitive.
The project involves transferring 1000 Megawatts of electricity to Pakistan through Afghanistan and 300 Megawatts of electricity to Afghanistan. In addition to receiving the 300 Megawatts of electricity, Afghanistan will generate revenue from the transit fee–a tax levied on energy that passes through the country. Afghanistan and Pakistan agreed on 1.25 cents per kilowatt for the transit fee on the transfer of electricity between the Kyrgyz Republic, Tajikistan and Pakistan through Afghanistan in October 2014. This was one of the first foreign policy achievements of the National Unity Government (NUG) of Afghanistan led by President Ashraf Ghani and Chief Executive Officer Abdullah Abdullah. Former Afghan President Hamid Karzai's insistence over 2.5 cents per kilowatt was a stumbling block in the CASA-1000 agreement for over a long period of time. President Ghani halved the transit fee which marked an important step in linking Afghanistan with the region and fostering Afghan-Pak bilateral relations. This deal will bring in over USD 45mn in revenue to the Afghan government. Afghanistan could use the additional 300 megawatts of electricity to meet its domestic needs or re-export to Pakistan and generate further revenue.
---
---
Related Articles
In a meeting with the Kabul Bank Clearance Committee President Ashraf Ghani set a one-week deadline for Kabul Bank debtors
The US Special Inspector General for Afghanistan Reconstruction (SIGAR) said in its latest report that the United States is working
The construction work of Kandahar cricket stadium was officially inaugurated on Monday with financial collaboration from the government of India.