Celebration of International Disaster Risk Reduction Day in Kabul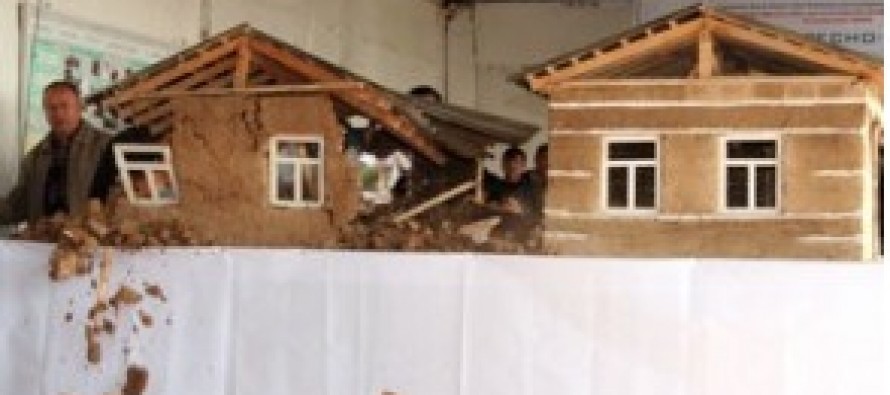 Afghanistan, a culturally- and historically-rich country, is poor and landlocked, and highly susceptible to natural and man-made disasters. One of the most vulnerable countries exposed to the risk of natural disasters, Afghanistan is ranked 15th worldwide on the United Nations' World Risk Index 2011. In 2012, it was ranked as fourth in terms of the most number of disasters in 2012 in Asia. Natural disasters occur very frequently in Afghanistan, causing loss of life and assets every year, and leaving many people disabled.
On October 27, 2013 the Afghanistan National Disaster Management Authority (ANDMA) jointly with its international partners such as Focus Humanitarian Assistance, United Nations Development Program, Save the Children, and others, commemorated International Disaster Risk Reduction Day in Afghanistan which, this year, is focusing on the theme of 'Disasters and Disability'. This initiative of the United Nations International Strategy for Disaster Risk Reduction (UNISDR) aims to promote the importance of DRR and to raise awareness, in particular, of the issues facing persons with disabilities in relation to disasters.
A significant amount of work has been done in the areas of disaster preparedness and risk management; however the needs of people with disabilities have not been taken into consideration. Common experience reveals that persons with disabilities are more likely to be left behind or abandoned during evacuation in disasters and conflicts due to a lack of preparation and planning, as well as inaccessible facilities and services. This situation is mainly due to the lack of inclusion of persons with disabilities and their representatives within disaster risk reduction planning from community to national levels as well as within international frameworks.
The commemoration of International Disaster Risk Reduction Day in Kabul was opened by the Director General of ANDMA, Dr. Mohammad Daim Kakar, who said that while disaster response is important, it is more economical in the long term to invest in disaster preparedness and mainstreaming of DRR. The audience was also addressed by the representative of Second Vice President and Chairman of the National Disaster Management Committee, Mr. Mohammad Karim Khalili, whose message stressed the need for all stakeholders to play their due role in DRR.
Mr. Mark Bowden, the Humanitarian Coordinator of the United Nations in Afghanistan, in his address, called for disabled people to be included as full members of society. He recognized that poverty is a contributing factor to vulnerability, and therefore more must be done to alleviate poverty, as well as putting disaster management at the center of the reconstruction effort.
The Diplomatic Representative of the Aga Khan Development Network (AKDN) in Afghanistan, Mrs. Nurjehan Mawani, also spoke at the event and emphasized that we stakeholders should not work in isolation and need to mainstream DRR in all our interventions. Mrs. Mawani presented the example of Focus Humanitarian Assistance, which is working to integrate DRR into development planning and programming at all levels. She also gave tribute to the government of Afghanistan for their support and providing enabling environment for international organization to contribute to the development of this country.
The event continued with a workshop to explore what has been done so far and what needs to be done in the future to ensure people living with disability are taken into account before, during and after disasters. The group work resulted in recommendations and a declaration of commitment to ensuring that disability is considered in all DRR and development programming. The event was concluded by Dr. Mohammad Daim Kakar who thanked all the stakeholders for their support and contribution to the event.
---
---
Related Articles
Afghan Economy Minister Abdul Sattar Murad will be representing Afghanistan in the upcoming UN conference where he will be presenting
Agriculture and Livestock Minister Asif Rahimi launched a 3-day exhibition of agricultural products in Herat city. The exhibition is held
A newly constructed school building was handed over to the local government in Kunduz' Khanabad district by the Afghan-German cooperation.