Cell Phone Tower in Khas District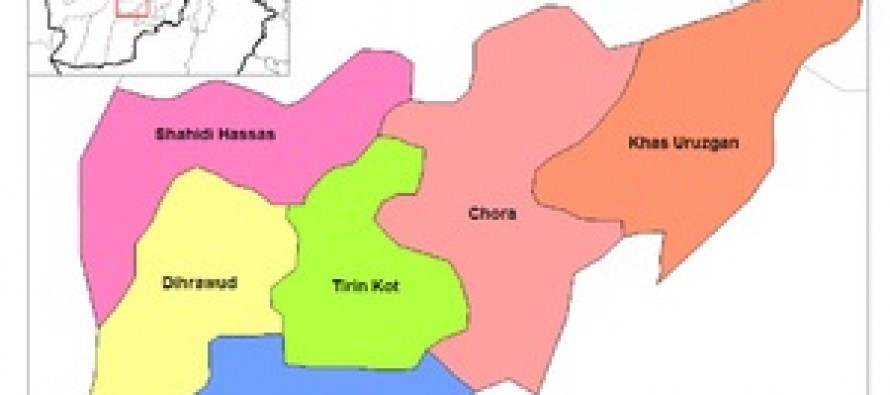 URUZGAN PROVINCE, Afghanistan – The Khas district held a ribbon cutting ceremony celebrating the completion of the first cell phone tower in the district in Uruzgan province, Dec. 23.
The cell phone tower provides the local populace with the ability to communicate with friends and family member across Afghanistan and globally. Local businesses will be able to improve the way they conduct business and it will allow residents of the district to contact the police to report crimes.
"There were a lot of government officials that worked hard to get this tower built," said a Coalition Force Commander. "District Governor Malik Karim made it his number one priority in order to help the people of the this district."
It took more than four years of petitioning by Government of the Islamic Republic officials to obtain a cell phone tower for the district. District Chief of Police and the Afghan National Army were responsible for securing the transportation of the equipment from Tarin Kowt.
Guest speakers at the ribbon cutting ceremony included current and former GIRoA leaders and local elders. The ceremony attracted elders from neighboring villages who seldom attend local shuras.
---
---
Related Articles
Afghan Ministry of Communication and Information Technology said Tuesday that five vocational institutes of the Ministry of Education will have
Afghanistan's private international airline, Safi Airways, has been accredited for maintaining high safety standards. Chief Executive Officer (CEO) Prato Captain
The Ministry of Agriculture, Irrigation and Livestock of Afghanistan (MAIL) and United States Agency for International Development (USAID) signed agreements