Central bank injects $300mn to stabilize Afghani currency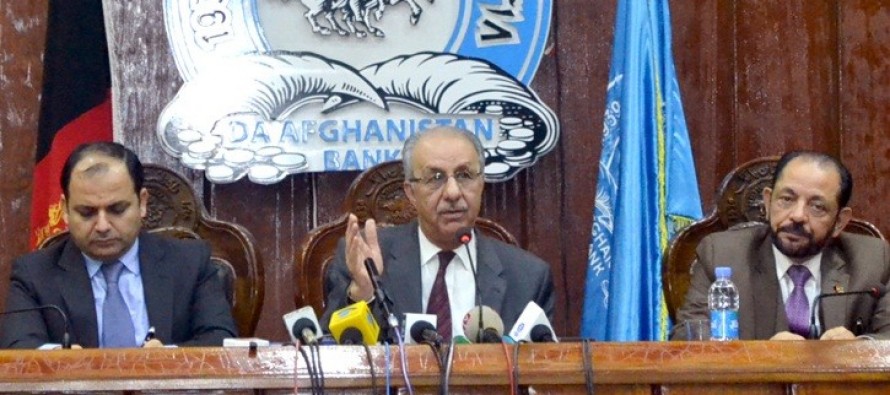 The central bank, Da Afghanistan Bank (DAB), has announced to inject USD 200-USD 300 million into the market in a couple of weeks in a bid stabilize the Afghani currency.
This comes as Afghani is continuing to lose its value against foreign currencies in the market, mainly the US dollar.
"We will put on sale USD 200-USD 300mn in the market during the current month to prevent further drop in the Afghani currency," said DAB head Khalil Sediq.
He added that the monetary policy of the central was on the "right track" and had no "role" in the decline of Afghani value in the past one year.
He cited insecurity, economic challenges, political uncertainty, drawdown of foreign troops, closure of NGOs and poor investments as the main reasons behind the deteriorating in Afghani currency.
According to Sediq, Afghani currency's value is still stable compared to the currency values of other countries such as Kazakhstan, Tajikistan, Brazil and Turkmenistan.
He assured that the bank regularly monitored circulation of money to keep it under control.
It is worth mentioning that the Afghani currency is currently valued at 69.35 against the US dollar in Sarai Shahzada market, the largest financial market in Kabul city.
---
---
Related Articles
The future of Afghanistan is difficult to assess. But there is also precautious optimism. When 2012 is summarized in the
New FAQ for military contractors. Resolute Support has issued a new version of its Contracting in Afghanistan BSA/SOFA Guidelines, available
Pajhwok Afghan News Price Report: Gold price decreased, while fuel rates went up during the outgoing week in Kabul, where