Central Bank of Afghanistan installs Creditinfo system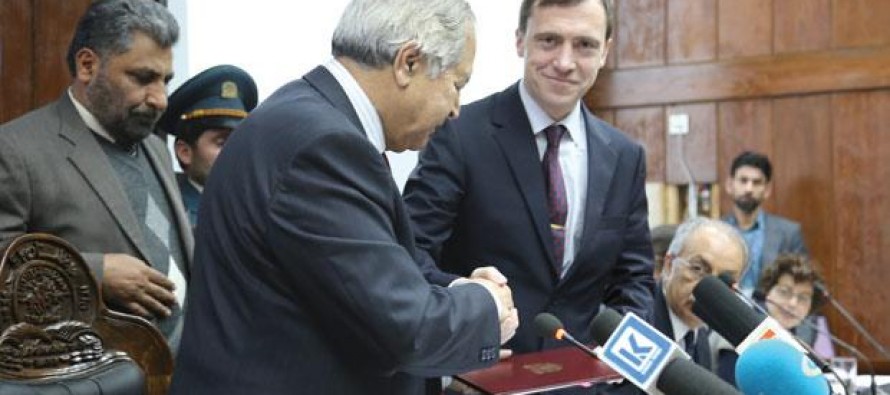 The World Bank was recently entrusted by the Central Bank of Afghanistan to issue an international tender for the setting up of its financial information system, which was won by the Creditinfo Group.
Reynir Grétarsson, the CEO of Creditinfo, signed the relative contract for the project in Kabul on February 19. Creditinfo's personnel will be assisting in the installation of the system in a process that is expected to take six to seven months.
Mr Grétarsson said: "It is a great honour for us to be given the opportunity to participate in the development of the financial system in Afghanistan. We have a great deal of experience in projects of this kind and will continue to participate in the calls for tender of the World Bank, which will be financing this project, and supervised the tendering process.
"We have managed to create a good reputation for Creditinfo at an international level, by providing cost-effective and efficient solutions, which are key to our success in this field."
Mr Grétarsson recently visited the Malta office, and participated in a conference entitled Credit Bureaus – Reducing Risk by Collaboration, an event highlighting and celebrating Creditinfo's presence in Malta for 10 years. The conference was also attended by Fabrizio Fraboni, a speaker from IFC, a World Bank corporation, with whom Creditinfo Group are frequent partners on various international projects.
---
---
Related Articles
(i) All the fields in the Online Visa Application Form should be filled up completely and accurately including the full
Officials at customs department of Faryab province have reported about 85% increase in the customs revenue from Aqina port. "We
The Afghanistan Chamber of Commerce and Industries (ACCI) said the private sector continues to face challenges despite pledges of support