Central bank sells USD 21mn to Afghan money exchangers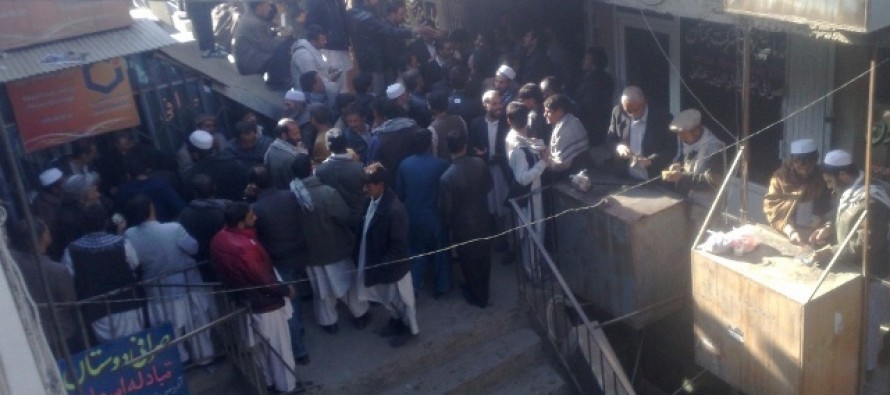 According to Sarai Shahzada, the central bank of Afghanistan (Da Afghanistan Bank-DAB) sold USD 21mn to Afghan money exchangers on 12 March 2013.
The amount was sold at an exchange rate between 53.701 and 53.73.
Sarai Shahzada is Afghanistan's largest and historical financial and trading market.
Located in the heart of the Kabul City, Sarai Shahzada serves as the main ground for daily businesses of many Afghan bankers, goldsmiths and precious stone sellers.
The market was founded by late Abdul Aziz Shahzada in 1935.
---
---
Related Articles
Badly bombed-out roads have become a bane to local farmers in Gul Tepa, who gripe over loss of income due
The World Bank signed two grant agreements worth USD 128mn with Afghan Ministry of Finance on Saturday. According to a
The first batch of 21 students of ANASTU were awarded M.Sc. degrees on 6th June 2016 at the convocation/graduation ceremony