Chabahar Port pact signed off by Iran, awaiting Kabul and New Delhi approval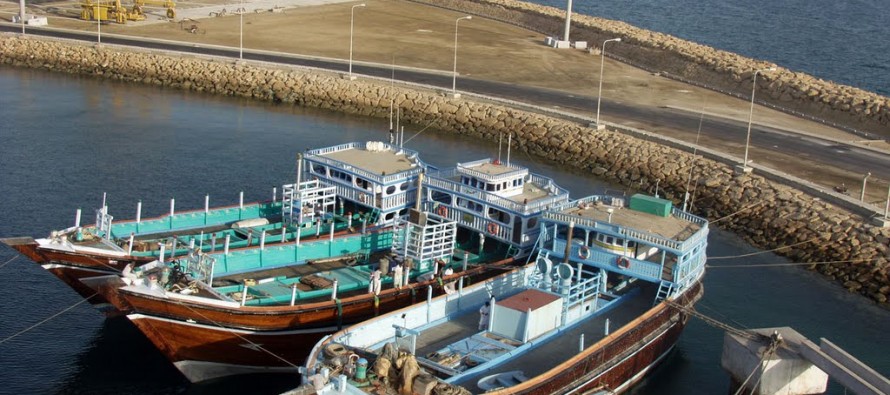 Iran has expressed optimism that a new trilateral transit agreement between Afghanistan, Iran and India is close to completion.
The Iranian Ambassador to Afghanistan, Mohammad Reza Bahrami said the Chabahar port agreement has been signed off by Iranian officials and awaits approval of Kabul and New Delhi.
He called the port beneficial for the three concerned nations and said the port would enable Afghan goods to find access to larger markets in the region.
"Security has been a major challenge for Afghan goods. The Chabahar port would address this issue and provide access to markets for the region," said Ambassador Bahrami.
India had previously agreed to increase investment in Chabahar port as soon as the deal is complete.
According to Afghan Deputy Ambassador to India Ashraf Haidari, the deal is under review and will soon be finalized.
Last year, India announced to have allocated USD 100mn for upgrading the Chabahar port, which is located 72km (44 miles) west of Pakistan's Gwadar Port.
The port is connected to the city of Zaranj in Afghanistan's southwestern province of Nimruz, which is 700km from southeastern Iran.
India's state-run Jawaharlal Nehru Port Trust sent an expert team to Iran last December to accelerate work on Chabahar Port with a view to facilitating New Delhi's access to Afghanistan and Central Asia.
Situated in southeastern Iran, Chabahar port is about 1000km closer to Afghanistan than the Karachi Port, through which most of Afghanistan's exports and imports take place.
The port serves as the best alternative to the Pakistan's Karachi Port where export activities are constantly interrupted by political restrictions and high storage cost.
---
Related Articles
Afghan Telecommunication Minister Amirzai Sangin announced on Saturday that talks on sending Afghanistan's first-ever satellite into space were underway with
By: Waliullah Zadran Afghanistan a least-developed country and landlocked economy is yet to become Member of the World Trade Organization
Minister of Communication and Information Technology (MCIT), Amirzai Sangin, inaugurated three telecom projects in Ghazni province. Costing USD 7mn, The