Chabahar port soon to become a done deal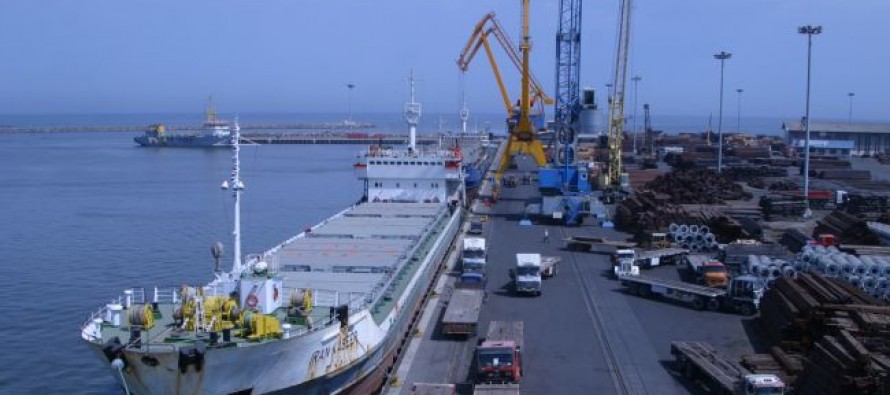 Afghanistan is hopeful that the Chabahar port would soon become a done deal after the signing of an agreement with India and Iran by June.
"After years of negotiations, we can definitely say it's a done deal. This is a project not just for the development and prosperity of Afghanistan, but the whole region," Afghan Ambassador to India Shaida Mohammad Abdali told Hindustan Times.
In a meeting last  month in New Delhi, representatives of Afghanistan, India and Iran finalized and initialed the text of the agreement to set up a transit-transport corridor with Chabahar port and also agreed to set up a sub-committee to frame transit, port, customs and consular protocols within six month.
Ambssador Abdali highlighted that the lifting of sanctions against Iran has enabled more companies to invest in Chabahar port without a fear of being blacklisted again.
There are concerns over the security of the Zaranj-Delaram highway–a crucial road built with Indian assistance to serve as a link to Chabahar. Some sources claim that elements backed by Pakistan, which is opposed to India's presence in Afghanistan, could carry out an attack on the highway.
Meanwhile, Ambassador Abdali assured that the Afghan security forces are fully prepared to secure the 218-km two-lane highway that runs from Delaram in Farah province to Zaranj in Nimruz province that borders Iran.
Situated in southeastern Iran, Chabahar port is about 1000km closer to Afghanistan than the Karachi Port, through which most of Afghanistan's exports and imports take place.
The port serves as the best alternative to the Pakistan's Karachi Port where export activities are constantly interrupted by political restrictions and high storage cost.
Some experts believe that the port is a bonanza for Afghanistan's troubled economy as the transit would help Afghanistan revive its role as the regional hub connecting South Asia and Central Asia.
---
Related Articles
A number of Japanese companies had halted their operations in China, as many Chinese held demonstrations against Japan for buying
Japan has promised to purchase USD 30mn worth of equipments needed for road maintenance projects in Afghanistan's natural disaster prone
Tolo News-It is well known that throughout the Afghan capital city of Kabul there are many vehicles without legal license