Chevrolet and Ford Vehicles to Expand their Activities in Afghanistan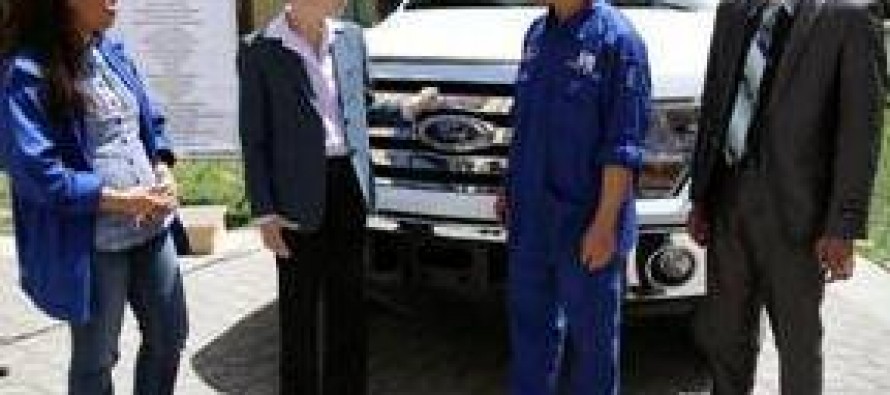 By Mohammad Naeem: The distributor of American vehicles, Chevrolet and Ford, has announced that they will expand their business in Afghanistan.
Officials from this company say that they understand the importance of investment in Afghanistan and try to expand their businesses in the country.
David Newman, Sales Director of Chevrolet and Ford, told press in Kabul that if they are provided the right opportunity, they will invest in car manufacturing in Afghanistan.
"In the long term, this company will belong to the Afghans and the company will produce by the Afghans for the Afghans. We have determined that any business will succeed in Afghanistan and the company that we work for is a distributor and not a producer, but we have production in Uzbekistan so why not start it in Afghanistan too," said Mr. Newman.
On the other hand, this distributor company put the Chevrolet and Ford vehicles on an exhibition on Thursday (August 15th) in the US Embassy in Kabul.
According to reports, products of Chevrolet and Ford have been imported to Afghanistan since 2009.
Officials of the US Embassy in Kabul realize that exhibition of vehicles produced by US companies and these companies' interests in investing in Afghanistan are beneficial to the economy of this country.
Tina Kaidanow, Deputy US Ambassador, at the opening of this exhibition said that some other American companies have also expressed interest in investing in Afghanistan.
"The United States of America is committed to support the Afghan economy through attracting international investments and today we see that like Ford, some other American companies have also become interested in investing in this country. While we encourage this effort, we also request them to consider Afghanistan in their long term business strategy," said Ms. Kaidanow.
The American investors emphasize their business expansions in Afghanistan at a time when investors from other countries such as Qatar, India, Turkey and Azerbaijan have recently shown interests in investing in Afghanistan.
Meanwhile, some Afghan analysts say that the growth in international investments in the country is strictly depended on the security situation in the country and until the security issue is not resolved, foreigners will not be willing to invest in the country.
---
---
Related Articles
Amid complaints about the sales of liquefied gas at high rates ranging between 65 and 70 AFN,  the Ministry of
Afghan Finance Minister Eklil Hakimi was summoned by the Lower House of the Parliament, or Wolesi Jirga, to justify the
If the high mountain lakes of Band-e Amir were not in a country in its fourth decade of war they