China and Turkey offer aid after Afghanistan landslide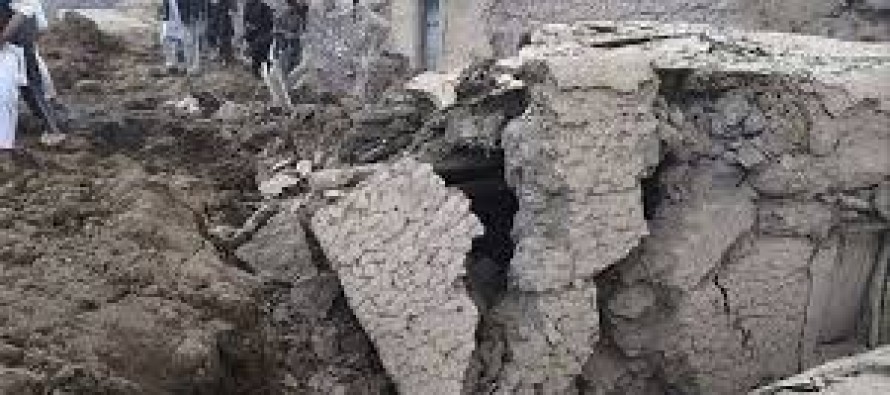 Turkey's Humanitarian Relief Foundation continued to deliver humanitarian aid to families affected by the devastating landslide in Argo district of Badakshan.
Challenging terrain conditions made the aid and rescue teams use "primitive methods" to deliver the aid packages containing food, rugs, blankets and kitchen utensils, a statement from the Istanbul-based foundation said.
The Chinese government has also promised to continue support and help for Afghanistan in its relief efforts.
Chinese Foreign Ministry spokeswoman Hua Chunying said the Red Cross Society of China had already provided Afghanistan's Red Crescent Society with emergency humanitarian aid.
As an outpouring of aid has come to the remote village of Badakhshan, it is becoming clear that the effort to get the aid to the needy is being hampered by a host of problems: lack of infrastructure, effective aid management at the site, competing interests among local leaders and onslaught of villagers coming from nearby areas who were unaffected by the landslide.
The fact that a genuine list of the actual affected people is missing has added to the difficulty of proper aid management.
---
---
Related Articles
Fereshteh Forough is the Founder and Chief Executive Officer of Code to Inspire. Fereshteh is from Herat, Afghanistan. She received
With a cost of 9,161,000 AFN, eight projects of the National Solidarity Program of the Ministry of Rural Rehabilitation and
On a working visit to Turkmenistan, Afghan Commerce and Industries Minister Mohammad Shaker Kargar met with Turkmen Foreign Affairs Minister