China-built hospital helps Afghan war victims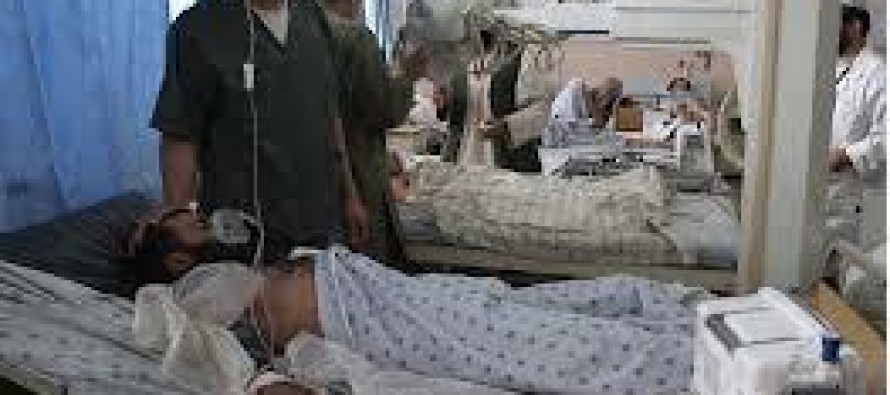 The Global Times-The protracted war and conflicts have converted a China-built general hospital in Kandahar to a main surgical center for the war victims in the southern Afghan region — a former stronghold for insurgent groups.
"My family shifted me to Chinese Kandahar hospital shortly after I was wounded in a roadside bombing in Uruzgan province days ago. I had two surgery operations in my leg so far. Thanks to doctors of this big hospital," Abdul Ghafoor, 17, told Xinhua at Mirwais Hospital in Kandahar, widely-known as Chinese Kandahar hospital among the locals.
"The Mirwais Regional Hospital was build in 1974 by the Chinese government and itbegan operation with 250 beds in 1979 as a general hospital for Kandahar and neighboring Uruzgan, Zabul, and Helmand provinces," Dr. Daud Farhad, head of the hospital, told Xinhua in a recent interview.
Due to an increase in the number of conflict-related victims in the region in 1996, the Afghan Ministry of Health and the International Committee of the Red Cross (ICRC) signed an agreement to extend the surgery part to a Surgical Center for war victims, according to Farhad.
"From 1996 up to now, particularly over the past 10 years, the Mirwais hospital in Kandahar is the most important center for war and trauma surgery in southern Afghanistan," said Farhad, also a surgery specialist in the hospital.
"More than 2,870 patients who got wounded in explosions and fightings in Kandahar or neighboring provinces have been treated here throughout 2012," he introduced.
"Due to increase in number of patients, we have set up another 150 beds and now the facility has more than 400 beds.
It also has several sections including internal, dental, pediatric and malnutrition, maternal department as well as lab and radiology sections," said the hospital director.
On Jan. 26, eight Afghan policemen and two detainees were killed and six cops and one captive were wounded when a police van was struck by a roadside bomb in Kandahar city.
"I am really thankful for the people and government of China for building this hospital. But I request more help in providing modern medial equipment and assisting the personnel to get training in treating patients particularly for people who got wounded in war and conflicts," said another patient, Hikmatullah Hazad.
"I think the hospital still needs equipment and ambulances to provide service to the people in Kandahar city with over half a million population."
Dr. Farhad who has been serving in the hospital since 1998 also eyes support from China. "Afghanistan and China are good friends.
Chin has been providing donation for Afghanistan in several fields including health sector over the past one decade.
---
---
Related Articles
The 3rd Annual Middle East and Africa Insurance Summit was held in Dubai city on January 14th and 15th  to
A Media Meeting at the Mediothek in Kabul introduced a new forum for discussing issues of political and social relevance
Herat's  iron processing and melting factory was inaugurated on Tuesday. The factory is an USD 8 million private sector project,