China extending CPEC to Afghanistan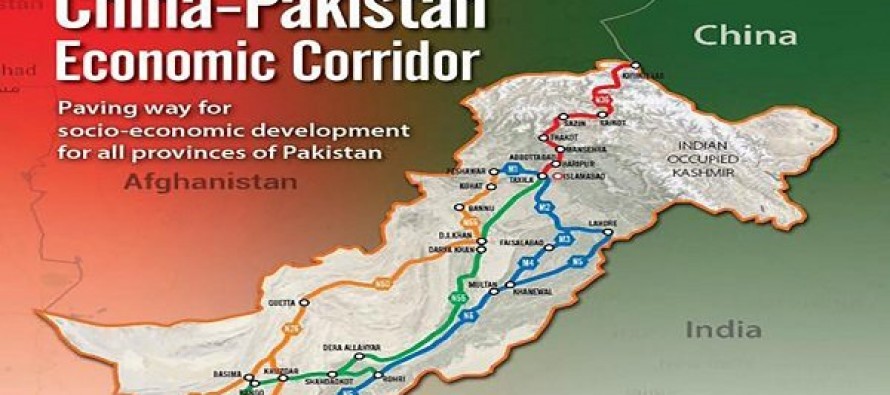 The Asian Competitiveness Annual Report 2018 released on Sunday on the sidelines of China's Boao Forum for Asia (BFA) annual conference said the China-Pakistan Economic Corridor (CPEC) is being extended to Afghanistan.
CPEC is the flagship project of China's ambitious Belt and Road Initiative (BRI), which aims to connect Asia, Europe and the Middle East and Africa with a vast logistics and transport network.
"China-Pakistan Economic Corridor (CPEC), a flagship project under the Belt and Road Initiative, has not only improved local infrastructure but also is extending toward Afghanistan, reducing poverty, the hotbed of terrorism, and bringing better prospects for local people's lives," state-run Xinhua news agency quoted the report as saying.
The plan was first unveiled by Chinese Foreign Minister Wang Yi in December 2017 during his meeting with his Pakistan and Afghan counterparts.
"China and Pakistan are willing to look at with Afghanistan, on the basis of win-win, mutually beneficial principles, using an appropriate means to extend the China-Pakistan Economic Corridor to Afghanistan," Wang had said at the trilateral foreign ministers' meeting.
The CPEC has sparked concerns in India as it's being built through Pakistan-occupied Kashmir.
Outlining India's concerns on BRI, Indian Ambassador to China, Gautam Bambawale told Hong Kong-based South China Morning Post recently that "when we talk about development projects or connectivity projects, they must be transparent, fair and equal. There are certain internationally accepted norms for such projects".
"If a project meets those norms, we will be happy to take part in it. One of the norms is the project should not violate the sovereignty and territorial integrity of a count ..
---
---
Related Articles
One of the most difficult challenges for female farmers and women who operate agriculture-related businesses in Afghanistan is access to
Afghan delegation headed by Barialai Hassam, Deputy Minister of Communications and Information Technologies, visited Azerbaijan to discuss the country's potential
President Ashraf Ghani has issued orders for the construction of a mausoleum for Afghanistan's first President Sardar Mohammad Daud Khan.