China-funded irrigation project helps boost farming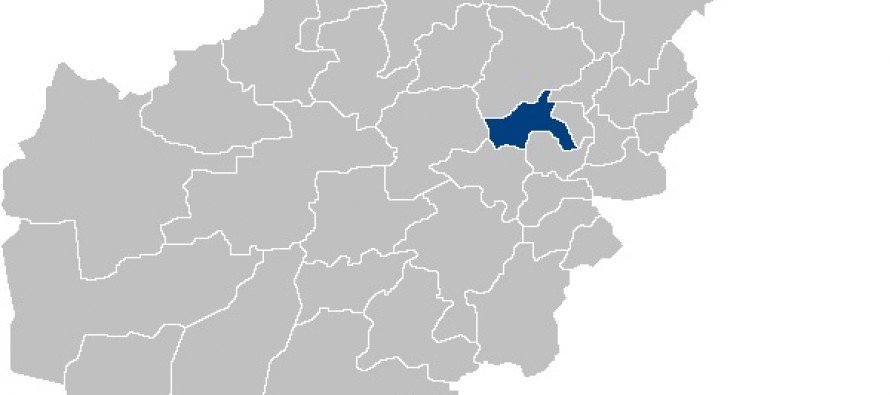 China Daily- As Chinese workers tried to complete in a few months an irrigation canal project in Parwan province that was built by China in the 1970s but left unfinished during ensuing wars, local people were looking to its completion with great expectation.
"The completion of Parwan irrigation canal would enable us to irrigate our vineyards and farmland properly and eventually increase our income," said 45-year-old Hamidullah Khan, a native of Parwan province noted for vineyards.
"Our good neighbor China helps us to improve our living condition and increase our income by launching this project,"he added.
The Chinese-initiated project would irrigate thousands of hectares of farmland in Parwan and neighboring Kapisa and Kabul provinces, said some local people.
"Having water is essential for both our daily life and our economy," 65-year-old farmer Gulabudin, who like many Afghans goes by a single name told Xinhua in a recent interview.
"As you know, Afghanistan has suffered from over 30 years of war and we are still suffering from protracted security incidents which have badly damaged all economic sectors including agriculture in the country," he added.
"The project in Parwan is a water canal project, built by China as aid to Afghanistan in the 1970s and its reconstruction begun in 2004 and would be completed by May 2012," Fu Guoliang, manager of the project told Xinhua.
"In 2009, our company got the permission from Chinese government to undertake this project, the Parwan project. By August, 2009, we have completed the preliminary preparation efforts. However, the land acquisition problem in Afghanistan was not settled until November, 2011. With the construction started one month ago, we plan to finish this project on May 30, 2012," Fu added.
China's economic assistance to Afghanistan dated back to the 1950s when the two countries formed diplomatic ties. Since 2002 China has contributed some 200 million U.S. dollars to the post- Taliban Afghanistan. It launched many major projects to help Afghanistan with its post-war reconstruction, ranging from the construction of hospitals, government office buildings, and schools to providing equipment for health care and educational institutions.
Just a few weeks ago,  Chinese Ambassador to Afghanistan Xu Feihong and Afghan Foreign Minister Zalmai Rassoul signed an agreement on bilateral economic and technical cooperation worth 150 million yuan or 23.5 million U.S. dollars.
With over 70 percent of population engaged in farming and livestock breeding, agriculture has been the backbone of Afghan's national economy. Although only 12 percent of its total land is arable, less than  6 percent of that land is under cultivation as years of wars, violence and continued droughts have drastically shrunk the land under cultivation to less than 6 percent of the arable land. This has led to a serious food shortage.
A survey conducted in 2007-2008 by National Risk and Vulnerability Assessment (NRVA), an Afghan government statistic organization financed by European Commission, found that 7.4 million, nearly a-third of the whole Afghan population, are unable to get enough food.
"Due to the past three decades of war, investment in the agriculture field has dropped  by 43 percent," Afghan Agriculture, Livestock and Irrigation Minister Mohammad Asif Rahimi said in October 2011.
"Normally, every Afghan family spends nearly 59 percent of their monthly income on foodstuff," he said.
The price of rice has increased by 3 percent and that of maize by 74 percent over the past year and half. "They haven't had enough money for other expenses like health and education," the minister added.
The tough food situation has made local people all the more eager to look forward to the completion of the irrigation project. They predicted that upon its completion, all the Shamali plain along Parwan-Kabul road will be irrigated and thus thousands of people would benefit directly or indirectly.
---
---
Related Articles
Afghan Ministry of Economy is optimistic about the new economic policy that is expected to bring visible changes to the
The 'Made in Pakistan' industrial exhibition is being held in Mazar-e-Sharif, capital of northern Balkh province from 22 to 24
The World Bank Board of Executive Directors today approved a $400 million grant to help Afghanistan sustain the pace of