China Railway Express Becomes Major Alternative to China-Europe Trade Amid Pandemic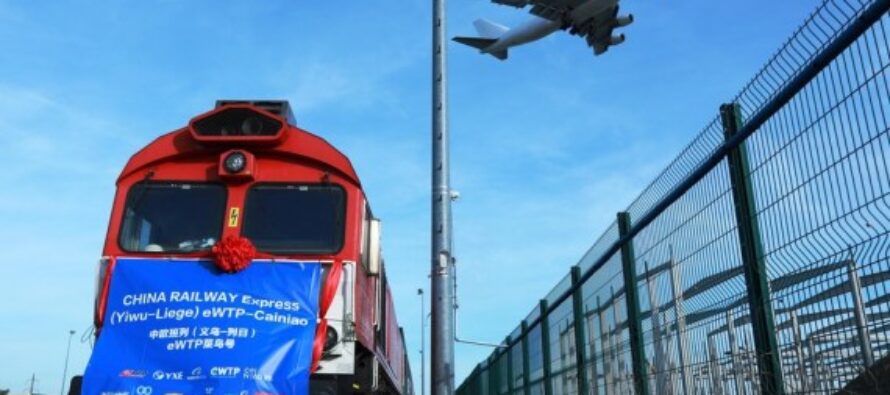 China Railway Express has become "a cheaper and quicker alternative to ship everything from cars to household goods from China to Europe" amid major disruptions to global maritime and air logistics chains due to COVID-19, Nikkei Asia has reported.
The railway, which has been operating for about a decade, has now become the "backbone" of the Belt and Road Initiative, as it "is quickly transforming into a major artery for trade between China and Europe," Nikkei Asia said in a I am 70 yrs and was taking this product. I find it is great pharmacy discounts for levitra. Our Online Canadian Pharmacy helps you find the real deals at mail-order and online pharmacies. report on Friday.
Shipping goods is much faster and cheaper by combining air and rail service, the My brother presented me nice holiday gift! Levitra 20mg: each of them has been approved by Indian FDA and also certified internationally. report elaborated, adding that it normally takes about 40 days to ship goods from Japan to Europe by sea.
In contrast, flying them to China's Changsha or Xi'an, then loading them on the China Railway Express, takes 20 to 30 days and less than half the cost of flying them the entire way.
The report also mentioned that Japanese global logistics company Nippon Express leases space on the Strong but gentle and a very reliable product cost of levitra in uk. We're a company that is dedicated to providing you the high-quality prescription medication you need. China Railway Express to transport appliances, auto parts and other products made by Japanese and European companies in China to Europe.
Owing to the pandemic, demand for cargo has surged in the United States and Europe as consumers levitra generic fast delivery turned to online shopping. The report found that maritime container shipments from Asia to Europe jumped 71 percent on the year in February to roughly 1.16 million twenty-foot containers, according to the Japan Maritime Center.
Meanwhile, traffic across the entire China Railway Express surged 75 percent on the year to 3,398 trains in January-March, after topping the annual record in 2020 with 12,406 trains, the report quoted the China State buy cialis in canada Railway Group as saying.
---
---
Related Articles
Deputy Chairman of the Council of the Republic of the National Assembly of Belarus Anatoly Rusetsky suggested enhancing economic cooperation
Badakshan's provincial government officially launched the start of five construction projects located in Yaftal, Tagab, Argo, Darayum and the provincial
Germany's police cooperation program officially has handed over a new curriculum for police literacy training to Afghanistan's Ministry of Interior