Chinese workers in Mes Aynak have warned to quit working on the site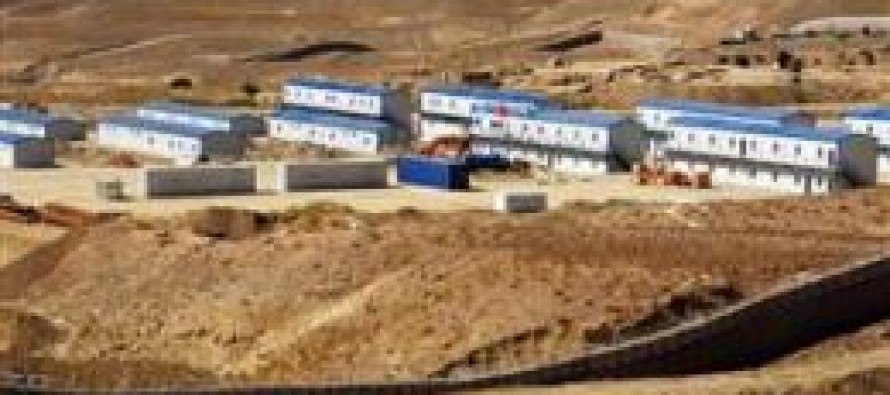 Workers of the Metallurgical Corporation of China (MCC) have warned of quitting working on the Mes Aynak copper mine in central Logar province if their security was not strengthened.
The six years old Mes Aynak project is running at a tepid pace due to the poor security situation.
The frequent delays in the extraction process are also caused by the presence of historic artifacts in the area.
The Mohammad Agha district chief, Abdul Hamid Hamid, said the project of digging historic objects was to be completed by March 2013, but nearly 700 nearly workers could not vacate the mine site to allow the digging end fast.
On the other hand, Provincial Council Head Dr. Abdul Wali Wakil said the project of excavating artifacts was rife with corruption, as only 50 workers had been involved in the process instead of hundreds as claimed.
He further accused the World Bank officials of creating hurdlers to the project's execution by giving "wrong advises" to the area people. (Pajhwok Afghan News).
Meanwhile, the governor's spokesperson Din Mohammad Darwesh said some Chinese workers had gone on vacations and there was no problem in extraction works at the Mes Aynak site.
---
---
Related Articles
According to a recent report released by the Asian Development Bank (ADB), Afghanistan's economy is expected to grow by 2.5%
Mohammad Qurban Haqjo, head of Afghanistan Investment Support Agency (AISA), said investment in the past three quarters of the current
Afghanistan's central bank, Da Afghanistan Bank (DAB), has announced to sell USD 12mn in the market on Saturday. DAB requested