Civil society actors from northern provinces meet to intensify cooperation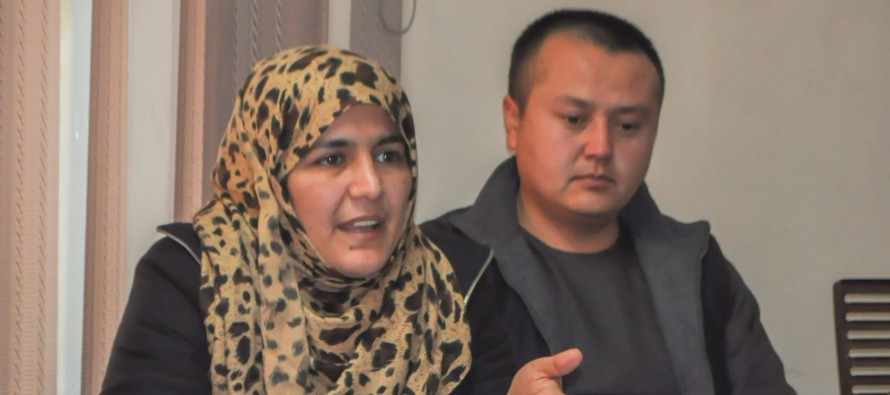 Civil society actors from the Northern provinces–Balkh, Samangan, Kunduz, Jawzjan, Takhar and Kabul– participated in a dialogue meeting organized by the Afghan-German Cooperation.
The meeting aimed at identifying common challenges, coordinating activities, finding synergies and developing an intervention map of all projects to strengthen further cooperation among civil society levitra cialis actors.
The attending civil society actors are working with the Afghan-German Cooperation in the field of children's rights and legal awareness.
"Coordination with government partners is inevitable. The same applies to viagra discounts coordinating activities with other civil society organizations. Only this way we can receive appropriate information on key actors in the field of children's rights and thus better coordinate our efforts", Dr Shapoor from ASCHIANA cialis generica mentioned.
An active and engaged civil society is a core viagra cheap fast shipping element of a well-functioning democracy. They transfer relevant topics, needs and ideas of the Afghan population to governmental institutions and the public.
The project for the Promotion of the Rule of Law started to work with the participating civil society actors in 2016 already. The support provided by the Afghan-German cooperation aims at enhancing Afghan civil society organizations' technical and organizational capacities so they can strengthen their cooperation with each other and governmental institutions. Therefore, the project organizes networking platforms and various "lessons learned"-activities. Reason: With a broader knowledge and knowhow, civil society actors will become more visible and can achieve a noticeable impact buying cialis without a prescription on the social development and policies in Afghanistan.
Sharifa Sangar from the Khanawada Capacity Building and Development Organization (KCDO) concluded: "The coordination meeting today established a network of supporting partners based on experience and shared goals. This will strengthen all of us."
On behalf of the German Federal Ministry of Economic Cooperation and Development (BMZ), the Afghan-German Cooperation has been working together with the Afghan government to promote rule of law in Afghanistan. The civil society component of the program especially focuses on strengthening the linkage between civil society actors and the Afghan Government as well as on capacity building for civil society actors.
---
---
Related Articles
A market in Mandawi area of Kabul caught fire around 7am today. Kabul firefighters are still battling the blaze as
The Afghanistan Center for Commercial Dispute Resolution (ACDR) was officially inaugurated on Tuesday in Kabul. The first center of its
The signing ceremony of 12 development projects was held in northern Baghlan province. The projects, including 10 schools and 2