Coins from 1st century AD returned to Kabul Museum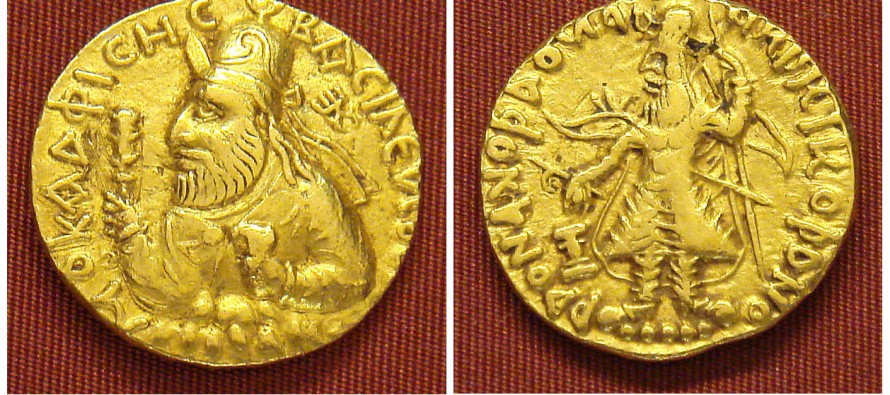 As many as 215 coins of the Kushan-era in the 1st century AD were returned to Afghanistan National Museum at a ceremony attended buy cialis 5 mg by Foreign Minister Zalmai Rassoul, Information and Culture Minister Syed Makhdoom Rahin, Afghan Ambassador to Britain Mohammad Daudyar and other officials.
Addressing the ceremony, Mr. Daudyar said the coins had been taken to London by British numismatist David Midwell 40 years ago.
Under the rule of the Kushans, present-day Afghanistan, Pakistan and western India participated both in seagoing trade and in commerce along the Silk Road buy cialis once daily between China and the Mediterranean.
By positioning themselves at the center of the Silk Road, midway between China and India in the east and the Mediterranean world in the west, the Kushans became a world power second only to China and Rome and the first unified force in Afghanistan to dispense rather than receive authority.
The Kushan Empire lasted from generic cialis canadian 20-280 AD.
The international community has joined hands together to help bring back the looted artifacts of Afghanistan.
Earlier this year, the British Museum assisted in returning 843 artifacts to Afghanistan's national museum that were looted during the Civil War.
TheNational Museum of Afghanistan, also known as the Kabul Museum, is situated in the center of Kabul City. It was built during the reign of King Amanullah Khan in 1922. The collections dated back to several millennia and were the most important in Central Asia.
During the Civil War in the early 1990s, the museum was plundered several times, resulting in a loss of 70% of the objects on display.
Related article: Afghanistan National Museum- a reflection of culture and a symbol of hardships in recent decades
---
---
Related Articles
A contract was signed for reconstructing a ten kilometers long road in Feyzabad District, Badakhshan that connects the villages Dashti
The United States Agencey for International Development (USAID) has partnered up with the Afghan government to support President Ghani's job
A 4-day exhibition of Afghanistan's local foods and handicrafts was officially inaugurated on Tuesday in Kabul Serena hotel by officials