Collection of tariffs at city gates paves ground for corruption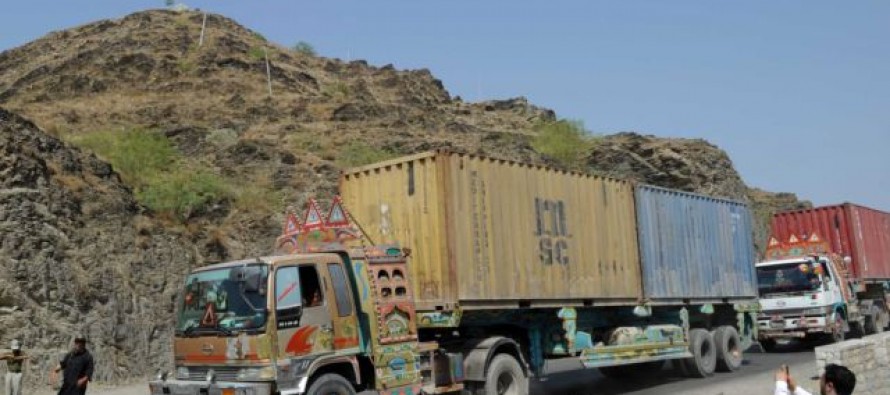 Afghanistan High Office of Oversight and Anti-Corruption (HOOAC) criticized the decision of the Afghan government on the collection of municipality tariffs from traders at city gates and said the act would further fuel the already endemic corruption in the country.
The Cabinet recently decided to collect taxes from the traders, if they unload their goods in the same city, reserving its last year's decision that municipalities would no longer realize the tax known as octroi.
The decision sparked protest among traders in several provinces. The Afghan Chamber of Commerce and Industries termed the decision a non-transparent way of charging taxes.
The HOACC suggested that municipality tariffs should be collected in a more transparent manner and said that policies in Afghanistan are mostly based on individuals' desires rather than aimed at resolving peoples' problems.
"Country's policies are made according to individual's desires. Everybody wants to make policies the way they want and this is a big problem," Tolo News quotes Azizullah Lodin, head of High Office of Oversight and Anti-Corruption, "We tried hard to remove the checkpoints from the roads, but they have started again."
Meanwhile, Afghan Economy Minister Abdul Hadi Arghandiwal said tariffs are only collected when traders unload in the cities. "Tariffs should not be taken by municipalities from commercial goods that pass through cities," added Minister Arghandiwal.
---
---
Related Articles
Locals planned activities to support the celebration of International Women's Day in the Shah Joy district, Zabul province, March 8.
The Afghan Ministry of Communication and Information Technology (MCIT) announced that 4G (fourth generation) services would soon be launched in
By Mohammad Naeem: Afghanistan Investment Support Agency (AISA) has announced that the problem of issuing visas to foreign employees of