Commandos Provide Humanitarian Relief to Flood Victims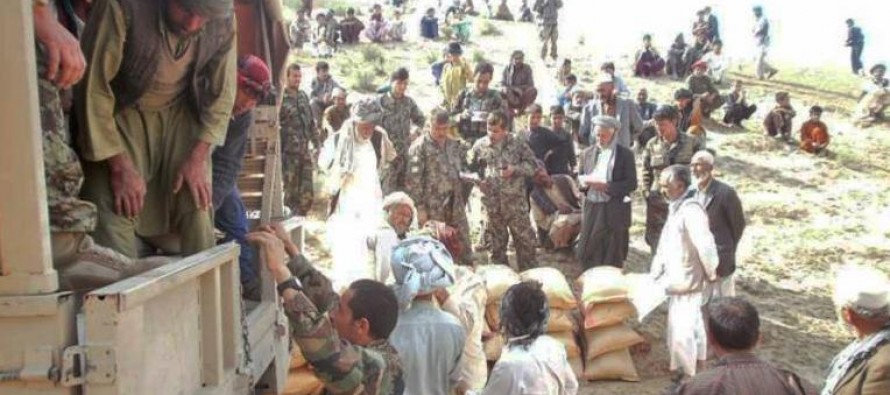 Commandos from the 5th Special Operations Kandak provided humanitarian assistance to Afghan citizens after flash floods swept through Sholgarah district, Balkh province, April 24.

Lieutenant Col. Mohammad Bassir Bayat, commander of 5th SOK, responded to the natural disaster by leading his men in the distribution of 22 boxes of Halal meals and clean water to families in need.  
Bassir and the Commandos joined the 209th Afghan National Army Corps for a unilateral patrol in Qaflan Darah and Rahmatabad villages to distribute thousands of kilograms of food, cooking oil, and sugar. The commandos and the ANA also provided 500 cases of tea and 100 cases of water to 250 families.
"We are ready to help our people in any way we can," said Bassir.  "The people deserve our best effort during this hard time and we will make every effort to help them recover from this disaster."

Humanitarian efforts of the 5th Special Operations Kandak Commandos resulted in increased villager confidence in the Government of the Islamic Republic of Afghanistan abilityto provide governance.
---
---
Related Articles
The World Wide Web (www) turned 20 years old on 30 April 2013! Happy Birthday in arrears to our, I
Work on the implementation of two major gas projects worth USD 57mn has begun in Sheberghan, capital city of Jawzjan.
Afghanistan has exported at least 10,000 tons of onion in the past two months to India, following the soaring prices