Commerce Ministry is responsible for finding market for saffron- Council of Ministers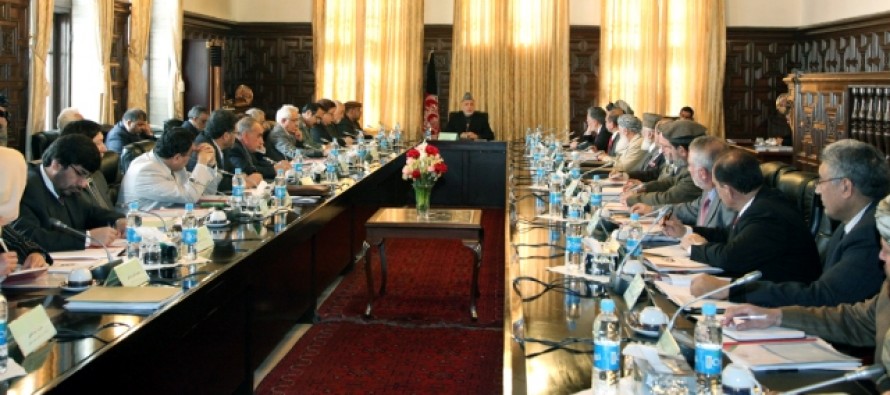 The Council of Ministers assigned the Ministry of Commerce to find market for saffron productions.
According to newsletter of the Council of Ministers, the Ministry of Commerce and Industries is responsible for taking serious steps in expanding the business for saffron.
Ministries of Agriculture and Livestock and Counter Narcotics have made many efforts to make saffron an alternative crop to poppy production.
Their efforts have been effective in several provinces.
The Council of Ministers requires the Ministry of Commerce and Industries to provide technical and vocational trainings to farmers on the cultivation of saffron.
Expanding the production of saffron and distributing modified seeds of this crop are among the main tasks assigned to the Ministry of Commerce.
There has been significant growth and development in the cultivation and yield of saffron in the past decade.
Saffron is a drought resistant crop and grows well in subtropical and areas with mild winters and hot and dry summers.
The spice is of high demand in the world markets and its price is usually higher than other agricultural products.
A number of experts believe that with the improvement of saffron production, the economy would see dramatic changes. The experts say that many provinces of Afghanistan offer the best climate conditions for the growth of this crop.
---
---
Related Articles
Afghanistan, Pakistan and Uzbeksitan have approved a roadmap for the Mazar-e-Sharif-Kabul-Peshawar railway line on Tuesday in Tashkent, Uzbekistan. The Afghan
According to the World Food Program (WFP) statistics, over 842 million individuals are said to lack adequate food around the
A contract was signed for reconstructing a ten kilometers long road in Feyzabad District, Badakhshan that connects the villages Dashti