Community contributes to the implementation of development projects in Sar-e-Pul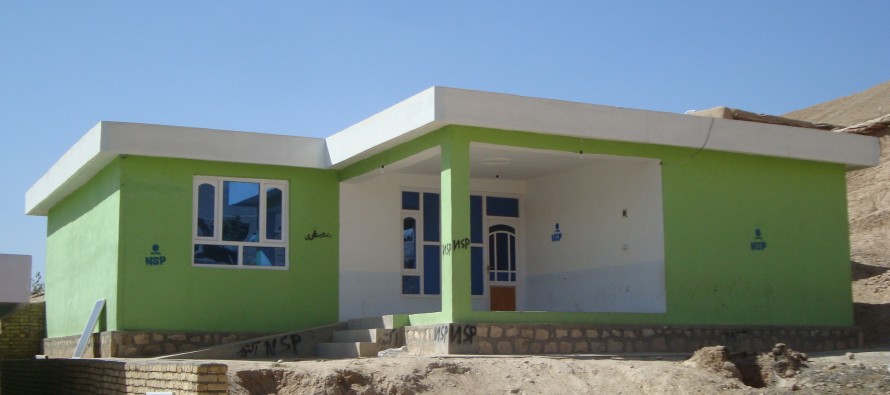 Eight projects of the National Solidarity Program of the Ministry of Rural Rehabilitation and Development (MRRD/NSP) were recently completed in Gosfandi district of Sarepul province.
According to the provincial manager of NSP in Sarepul province, these development projects included the construction of three community centers, school surrounding walls at a length of 195 meters, a retaining wall 365 meters in length and lavatories for two school buildings.  Approximately, 1,213 families in five communities benefited from these development projects.
The projects were executed at a cost of more than 12,205,113 AFN, with 10% contribution from the community.
Since its inception, NSP has covered 612 communities and managed to complete 1,788 projects in various sectors of Sar-e-Pul province including transport, water and sanitation, irrigation, power, livelihoods, education , etc.
It is worth mentioning that work on 500 more development projects is currently in progress in various communities of the province.
---
---
Related Articles
Afghanistan's Central Statistic Organization (CSO) has expressed their concern about the widening budget deficit. Based on last year's report from
Prices of gold edged up during the outgoing week in Kabul, while other consumer products' rates remained stable, retailers said
Afghan Minister of Mines and Petroleum Dr. Daud Shah Saba announced Friday that the mining contracts would be reexamined due