Conflict between two firms has stopped work on Almar Dam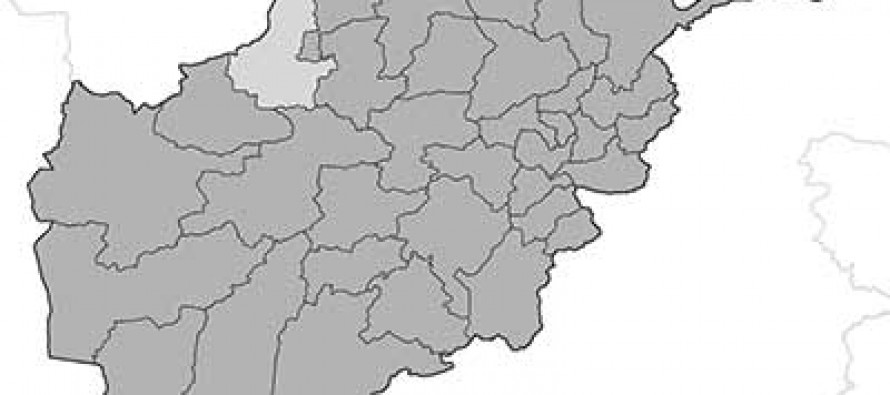 Work on Almar Dam has halted as a result of conflict between an Afghan and a foreign firm over the division of the work, said Faryab Governor
The Almar Dam has a capacity to irrigate more than 30,000 hectares of land. Funded by the Ministry of Energy and Water, the project also includes establishment of two water canals and a 10km road that goes from the center of Almar district to Almar Dam.
According to Governor Mohammadullah Batash, work on the survey and design of the dam and on the earthwork of the work began a year ago, but it stopped during the last winter.
Mr. Batash said the conflict between the Afghan firm, Khalill Zadran, and the Tajikistani firm, Taadis, over the division of the work caused the project to stop. He accused the firms for their negligence towards the completion of the project.
He added that Faryab dwellers are in dire need of the project, which is supposed to be completed within three years.
"We are not happy about the progress of the work. The elders and community leaders of the district have decided to approach the Ministry of Energy and Water to resolve the issue," said Mohammad Salih, Almar distric's mayor.
"Faryab's population mostly relies on agriculture. We need water to irrigate our lands. We are hoping for the project to finish soon and meet our needs," said Noor Mohammad, a community leader.
Meanwhile, deputy head of the Afghan firm Dr. Hayatullah Nawabi cited lack of security as the reason behind the delay in work and accused the government for failing to provide security.
Dr. Nawabi said the government had pledged to provide 300 police officers for the protection of the site; however, only 30 police officers are currently present.
He added several mines have been discovered so far on the site.
Head of the irrigation department in Faryab Eng. Hayatullah Maasomi said the Afghan firm has contracted the construction of the road with another local firm.
Sofi Abdul Ahad, owner of the firm, said the work has been 45% completed, but the Khalil Zadran firm has not yet paid them "a penny" for the work, as a result work has been halted.
"We will not resume our work until Khalil Zadran pays us our share," said Mr. Ahad.
Dr. Nawabi said the Energy and Water Ministry has not remitted the Khail Zadran firm the money yet, which is why they have not been able to pay the local firm.
Khalil Zadran has dismissed the accusations over conflict with the Tajikistani firm.
---
---
Related Articles
Hayatuallh Dayani, the former head of Pashtanay Bank, was alleged for embezzlement of USD 26million from 2006-2008 and has now
 The United States Agency for International Development (USAID) announced a $5 million contribution to Canada's Department of Foreign Affairs, Trade
The Afghan government has decided to merge the Afghanistan Investment Support Agency (AISA) with the Ministry of Commerce and Industries.