Construction of residential buildings on agricultural lands causing grave concerns to the Ministry of Agriculture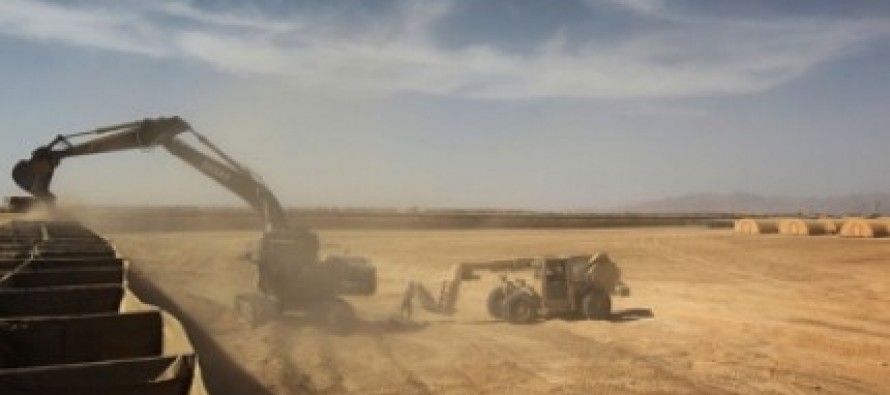 Officials from the Ministry of Agriculture, Irrigation and Livestock said that seizing of lands and erecting residential buildings on them are causing irreparable damage to the country's agriculture.
Speaking at a conference on distribution of agricultural lands and implementation of development projects in Kabul, Minister Mohammad Asif Rahimi warned about the loss of agricultural lands in the country, if this situation continued.
A number of government officials and civil society activists have strongly expressed concerns about the land grabbing issue.
According to reports, government has assigned a committee for the investigation and reclaiming of the lands from the usurpers.
At the conference, Minister Rahimi announced the launch of 300 projects that would take place during the current year in Kabul.
Meanwhile, Governor of Kabul Abdul Jabar Taqwa stressed on the importance of agriculture for the growth of the country's economy.
"Agriculture in this country should grow to the extent that we no longer rely on foreign imports; that we no longer search for foreign markets for our products, instead the foreign markets come after our products," said Mr. Taqwa.
According to Mr. Rahimi, they have more than $100 million development budget for 2013 and the figure may be increased by the Ministry of Finance.
---
---
Related Articles
The National Solidarity Program (NSP) of the Ministry of Rural Rehabilitation and Development (MRRD) completed 62 development projects in Bazarak,
Kabul Bank officials reported that USD 186mn of loans has been returned to Kabul Bank in the form of cash
The Afghan government completed the construction of a 200-bed hospital for coronavirus patients within 20 days in Herat province, which