Construction of tri-nation railway inaugurated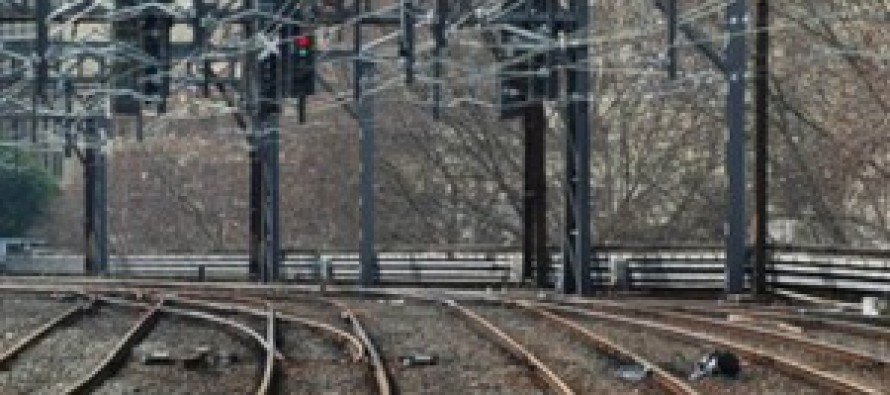 Work on the construction of the Afghan-Turkmen-Tajik railway was inaugurated on Wednesday in Asghgabat, capital city of Turkmenistan.
Afghan President Hamid Karzai along with his Tajik and Turkmen counterparts were present in the ceremony.
The three countries' presidents inked a trilateral framework agreement on the construction of a railroad in a tripartite meeting in Turkmenistan this March.
The Asian Development Bank has pledged to fund the construction of the railroad after the cost and design of the project is completed.
This will be Afghanistan's second railroad once it is completed. Currently, the only railroad operating in Afghanistan is the Hairatan-Mazar railroad.
The Afghanistan Chamber of Commerce and Industries (ACCI) regarded the railway as one of the important infrastructure projects for Afghanistan, as it would open alternative routes for Afghanistan to carry out their exports and imports business.
"This project will free us from our dependence on the ports shared with Pakistan and Iran. This project will be of a great benefit to Afghanistan's economy," said ACCI Deputy Chairman Khan Jan Alokozay.
Afghan officials, the length of the rail-line will be 400 km starting from the Ata- Murad region of Turkmenistan and passing through Faryab, Jawezjan, Balkh, Samangan and Kunduz provinces.
Work on laying the track will begin in July of this year.
Previously, a 75-kilometer rail-line from Afghanistan to Uzbekistan became operational in 2011.
The 400-kilometer rail project will connect the Afghan town of Akina-Andkhoy to Atamurat Ymamnazar in Turkmenistan and Pyandzh in Tajikistan.
---
---
Related Articles
Norway's Prime Minister Jens Stoltenberg pledged USD 125 million per annum towards Afghanistan's reconstruction efforts and another USD 25 million
By Brianna Bailey (The Oklahoman) Female entrepreneurs from Afghanistan and Rwanda are in Oklahoma City this month as part of
The first ever India-Afghanistan Innovation Partnership Fair is convened in Q-Kabul Hotel from 4th to 5th December with collaboration from