Construction of two new student dormitories in Pul-e-Khumri, Baghlan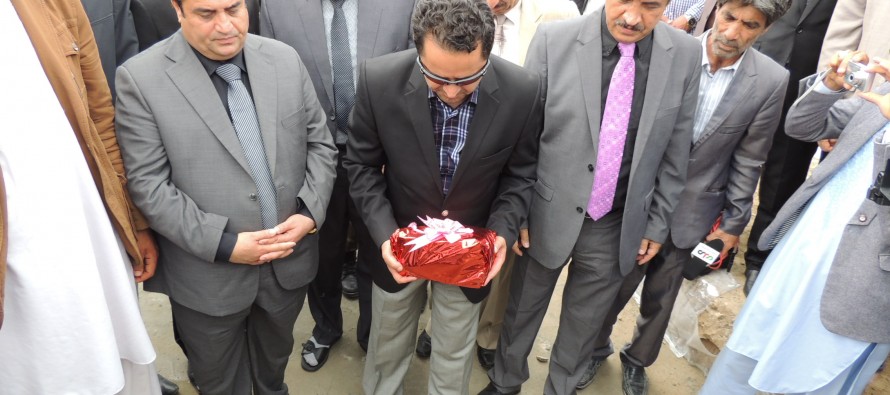 Today marked the official start of construction work of two new dormitory buildings on the campus of Hussain Khel in Pul-e-Khumri district in Baghlan province.
The buildings will be ready in May 2015 and will cost a total of AFN 54 million to complete and will house 256 students in separate female and male housing. Funding for the construction comes from the German Federal Ministry for Economic Cooperation and Development (BMZ).
Housed in two buildings, the separate dormitories for female and male students will offer proper accommodation to students who live far away from the university. The buildings are each a two-floor construction with 16 rooms per floor. With four students sharing a room, the two dormitories can each accommodate up to 128 students.
Costing about 54 million AFN, the construction is expected to complete until 31st May of next year.
The construction project request for the dormitories came from the university directly. The work was authorized by the Provincial Development Committee, and the project will fall under the responsibility of the Provincial Development Plan. The technical and financial support for the project comes from Regional Capacity Development Fund (RCDF) Baghlan.
As part of the Afghan-German Cooperation strategy, the RCDF is implemented by Deutsche Gesell- schaft für Internationale Zusammenarbeit (GIZ) GmbH. The RCDF provides supports for its Afghan partners' development priorities both on a provincial and a district level in six of Afghanistan's Northern provinces. At the same time, the RCDF provides training and coaching programs for civil servants. With its broad range of activities, the RCDF aims to increase Afghan ownership of the development process, strengthen Afghan state institutions on the sub-national level and promote transparency and inclusiveness.
---
---
Related Articles
Fédération Internationale de Football Association (FIFA) has invested in various projects to boost football in Afghanistan. Afghan football receives new
With a capacity of housing for 280 students, a hostel is built for an agricultural high school in the central
The much-awaited third turbine at the Kajaki hydropower dam in southern Helmand province would be operational in a year's time,