Construction work of a school building launched in Balkh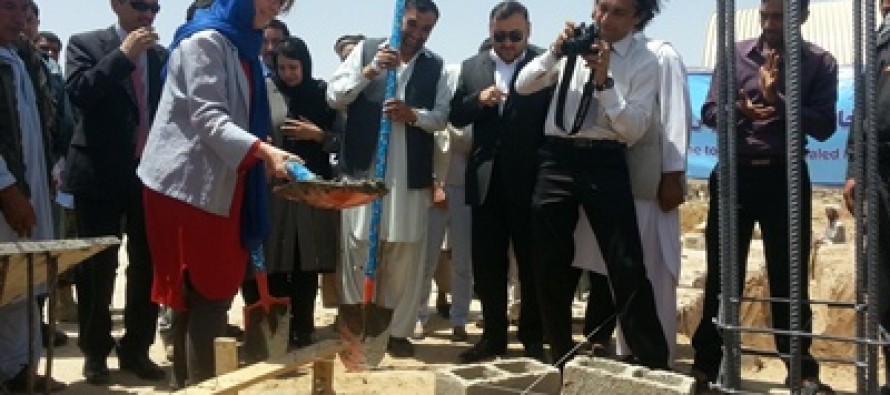 Swedish Committee for sample cialis Afghanistan formally launched construction work of Khalid Ibn-e-Walid high school building in NahrShahi district in northern Balkh province. New Secretary General Anna-Karin Johansson during her first visit to Balkh province laid the foundation stone of the Khalid Ibn-e-Walid high school.
The old building of viagra in usa Khalid Ibn-e-Walid high school lacked enough classes. The new building will be erected with eight classrooms, a guardroom, latrines and surrounding wall along with separate portions for boys and girls will provide all necessary facilities to the students and teaching staff.
The school will lowest price for viagra be built through the new 2013 project initiated in north, which is funded by the Swedish government.
Among others, several high rank government officials including deputy governor, directors of provincial council, economic department and Balkh TV and deputy director of education department and representatives of Swedish embassy attended the ceremony.
Teachers, levitra volume pills students and villagers also participated in the foundation stone laying event.
---
---
Related Articles
Export Promotion Agency of Afghanistan (EPAA) predicts a 15,000 ton increase in export of dried and fresh fruits. Head of
Finance Minister Omar Zakhilwal announced on Monday that the European Union has vowed 1.5bn Euros in aid to Afghanistan until
According to officials from the Afghan Coal Company, who won the contract for coal extraction and cement factory five years