Construction work starts on new power grids for towns in Samangan with German funding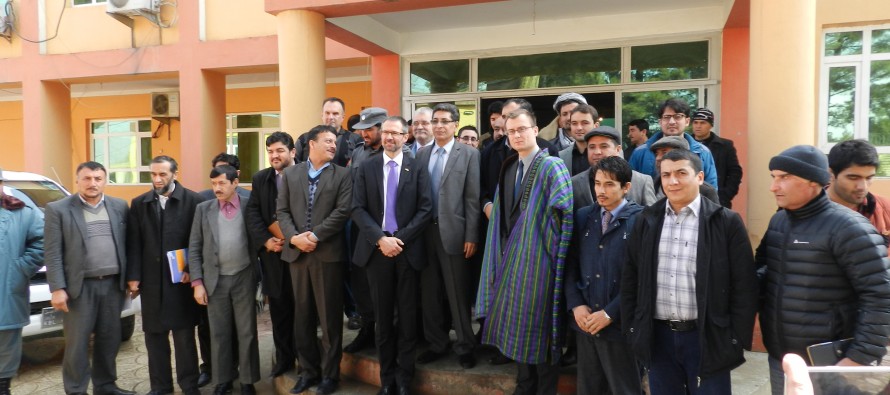 Construction work started on new city power grids in the towns of Aybak and Pir Naghchir in the viagra or cialis province of Samangan on Sunday.
The new electricity grids will be able to supply up to 9,000 households in the provincial capital of Aybak and 1,500 households in the town of Pir Naghchir with power.
"Today we witness a very important moment for the development of Samangan. The power grid will supply more than 100,000 people with electricity", Samangan's Deputy Provincial Governor Akhtar Mohammad women viagra Khairzada said.
The German Development Commissioner in Afghanistan, Dr. Martin Schuldes, underlined that, "In urban, suburban and rural centres, technically reliable access to a transmission and distribution network is essential for steady economic and social development."
Once the municipal networks in Aybak and Pir Nagchir are operational, they will be run and maintained by the Samangan business unit of Afghanistan's power supply company, Da Afghanistan Breshna Sherkat's (DABS).
Upon completion of the project, households in both propecia best price uk municipalities will be able to apply for a connection and get access to electricity from DABS.
The cost for the construction of the two grids and network investment will amount to AFN 743 million and is financed by the German Government through the KfW Development Bank. The investment is part of Germany's North Eastern Power System (NEPS) program to support construction of a modern transmission and distribution infrastructure in the provinces of Balkh, Samangan and Baghlan. The energy sector and with it the improvement of the distribution infrastructure is a priority for Afghan-German Development Cooperation.
For the city of Aybak the construction measures include the installation of a feeder link from the existing sub-station into the city, the construction of a medium and low-voltage distribution network and installation of 85 pole-mounted transformers and three transformer substations in the municipal borders. To provide electricity for the town of Pir Naghchir, a 40km long 20kV transmission line will be installed from the sub-station in Kholm to Pir Naghchir, as well as 40 transformers and 400 volt city grid distribution line covering as distance of 27 km.
---
---
Related Articles
Over 100 Afghan engineers completed a seminar on how to plan, design and construct roads and bridges. The training was
Finance Minister Hazrat Omar Zakhilwal is seeking a greater role for the Afghan government in using international aid. He said
On the basis of an agreement signed between Export Promotion Directorate (EPD) and Harkat–Afghanistan's Investment Climate Facility, Afghan handicraft makers