Contract For Management Of Afghan Airports Signed With A UAE Firm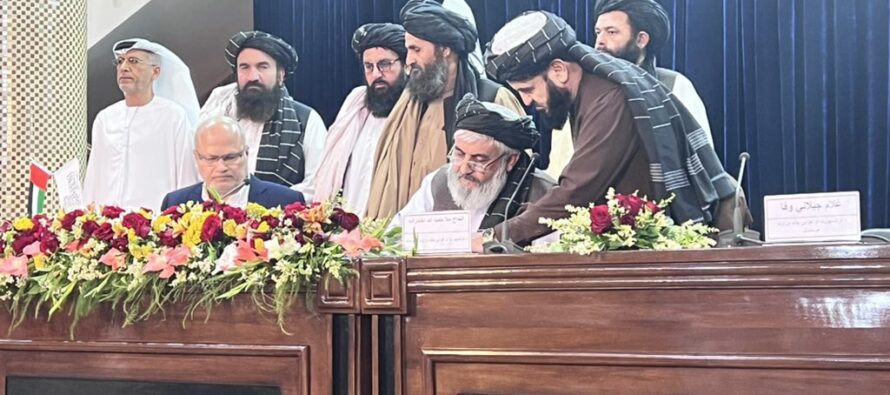 A contract for the regulation and management of four Afghan airports has been signed with GAAC Solutions, an Abu Dhabi-based firm.
The agreement was signed on Tuesday in the presence of Mullah Abdul Ghani Baradar, Deputy Prime Minister, Mullah Khairullah Khairkhah, Acting Minister of Information and Culture, Hamidullah Akhundzadeh, Acting Minister of Transport and Aviation, and Razzaq Aslam, CEO of GAAC Solutions.
Under the agreement, GAAC Solutions is responsible for regulating and managing the international airports of Kabul, Herat, Kandahar and Mazar-e-Sharif.
---
Related Articles
The World Bank Group is strongly committed to helping the people of Afghanistan by promoting growth and reducing poverty during
A one-day workshop aimed at raising awareness about importance of insurance in the country was held by the Afghan Ministry
Uzbek officials say they have sent about 30 technical staff to repair and reconstruct Maulana Jalaluddin Mohammad Balkhi International Airport