Contracts awarded to NGOs are the roots of corruption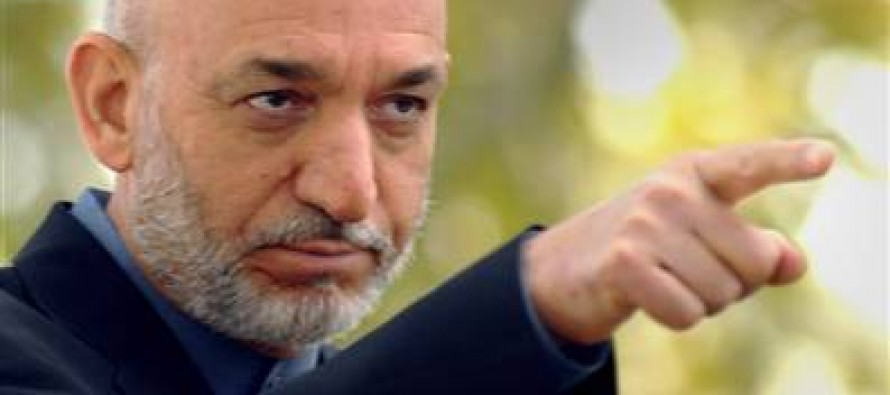 The Afghan government is disappointed at the international community's effort towards eradicating corruption in Afghanistan. The government claims that aid agencies have failed to cooperate with the Afghan government in fighting corruption.
The presidential palace alleges that the root of corruption lies within the agencies that do not disburse aid money through the government but rather directly to the reconstruction projects in Afghanistan.
Aimal Faizi, spokesperson to President Hamid Karzai, cites contracts signed with private companies and non-governmental organizations as the main source of corruption.
According to Mr. Faizi, most of these contracts are awarded to government officials on the basis of nepotism and cronyism.
This comes as President Hamid Karzai recently requested the United States government to refrain from signing contracts with those closely linked to the Afghan government officials.
President Karzai discussed the matter with Senator Rober Bob Menendez, chairman of the US Senate Committee on Foreign Relations, on Wednesday at his palace.
President Karzai said that Afghanistan needs earnest and sincere cooperation of the international community, particularly of the United States in its fight against corruption.
The President called awarding of contracts to relatives and affiliates of Afghan senior officials, a major source of corruption, underscoring that the United States should avoid it.
A number of donor countries believe that Afghan government is incapable of efficiently and effectively spending aid money-a statement the Afghan government rejects.
---
---
Related Articles
The Asian Development Bank (ADB) in its Asian Development Outlook (ADO) 2018 report has projected Afghanistan's economic growth at 2.5%
Local officials from Herat have announced that the government of Kazakhstan is ready to build oil refineries in the Terpul
An initiative in Kabul has manufactured mobile kitchens that are driven around the city by women. Called "Banu's Kitchen" (a