Coppersmith market on the verge of collapse in Kunduz province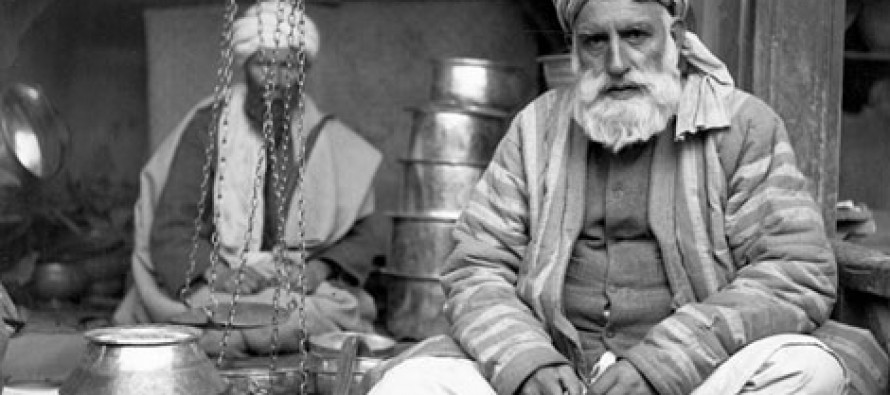 Coppersmiths in Kunduz have expressed their concerns about the fall of coppersmith market in the province due to lack of support from the government, import of poor-quality copper goods and change in people's tastes.
Copper making products is Afghanistan's oldest handicrafts dating back to earlier centuries.
Afghan coppersmiths produce fine and decorative home appliances such as ewers and basins, teapots, buckets and trays. These products are known for their artistic designs and good quality.
The coppersmiths believe that their products have the capability to compete with foreign products in the markets; however, people tend to choose modern items over copper-made items.
According to the coppersmiths, as many as 25 coppersmith shops existed on Bandar Khan Abad Street in Kunduz city; this number is reduced to only 2 now.
"As raw materials are expensive and the economic situation is weak, people purchase cheaper products that are imported from Pakistan. Despite the better quality of our products, people do not purchase them," said Abdul Ghayor, a coppersmith for the past 55 years in Kunduz city.
Ghayor added that inflow of sub-standard products, being sold at lower prices, have taken over the Afghan market.
"We sell a copper ewer for 1,500 AFN. However, a nickel made ewer from Pakistan costs 150-300 AFN. Our people buy the Pakistani product for its cheaper price despite its poor quality," said another coppersmith, Sayed Mohammad.
Meanwhile, some consumers say that copper products have become "out-dated".
"People used to buy many copper products in the past. However, today copper has become outdated.  They prefer to buy more modern items," said Nooria, a student from Kunduz city.
Other consumers refuse to buy copper products due to their higher prices relative to nickel products.
The coppersmiths called on the government to protect their industry from foreign products, as coppersmith is one of Afghanistan's oldest handicrafts.
"We are considering measures that would help our coppersmiths find markets for their products both inside and outside of Afghanistan," said Abdul Rassoul Safari, provincial director of Afghan Chamber of Commerce and Industries (ACCI).
Mr. Safari confirmed that many consumers in Afghanistan have turned to cheaper nickel products that enter Afghan markets from Pakistan.
---
---
Related Articles
PAN by Zarghona Salehi- The Kabul Municipality's revenue reached 2.5 billion afghanis ($ 48.6 million) during the first nine months
The transport department of northern Kunduz province has collected 11.8mn Afn in revenue this year which surpasses last year's revenue
By Cheryl Pellerin American Forces Press Service A high-tech mineral-mapping effort nearly complete in Afghanistan and the first of its