Corruption at the Afghan government level on the rise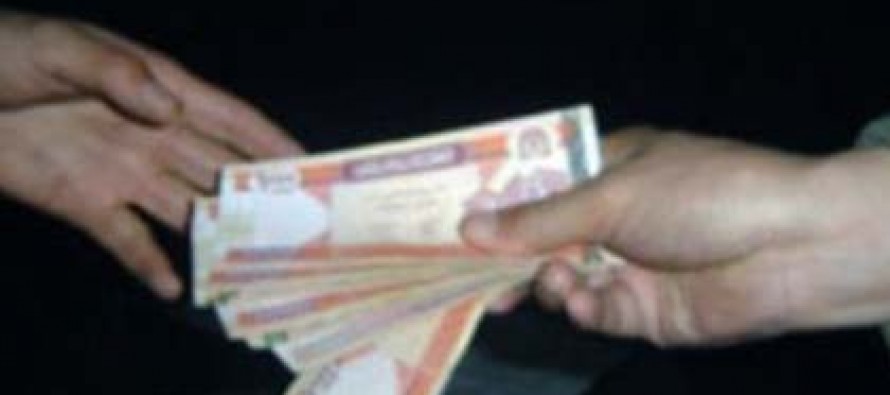 The Independent Joint Anti-Corruption Monitoring and Evaluation Committee (MEC) said graft at the government level has increased, with most of it stemming from the national sources of income, mainly customs.
This indicated the lack of commitment from the government towards fighting corruption, said the Committee officials.
"Each year, about 200 percent of the [national] income is embezzled," Tolo News quotes Head of the Committee's Secretariat Ghani, indicating that the national income of around $1.5 billion per year has been eclipsed by the $3 billion believed to have been embezzled.
Meanwhile, the Ministry of Finance admitted the existence of the graft in the government but rejected the amount of corruption reported by the MEC.
Finance Minister Hazrat Omar Zakhilwal recently acknowledged the persisting corruption in customs and called on the officials to boost efforts into tackling the issue.
The Finance Ministry reshuffled 34 senior officials in a bid to boost revenue, utilize staff capacity and meet the commitment of the government made at the Tokyo Conference.
Amina Ahmaid, the newly appointed Head of Kabul's customs, said measures would be taken to standardize Kabul's customs and make customs procedures less complicated, in an attempt to tackle corruption.   
---
---
Related Articles
The Asian Development Bank country director for Afghanistan, Joji tokeshi, agreed to grant USD 200mn to Da Afghanistan Breshna Sherkat
Afghan Finance Ministry official announced Saturday that the national income was reduced by 20% due to the prolonged election process.
The United States announced more than $61 million in additional humanitarian assistance to meet the needs of vulnerable communities, displaced