Corruption in Afghanistan is mostly caused by foreigners-Afghan journalists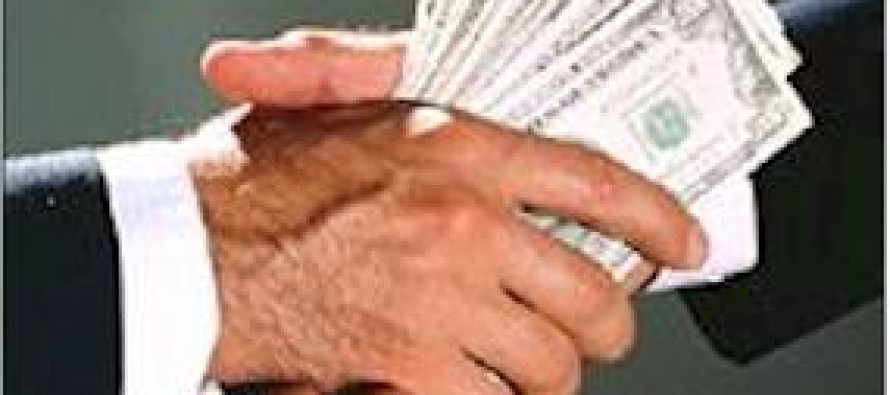 Afghanistan is ranked one of the most corrupt nations yet again by the monitoring organization called Transparency International in its annual report of Corruption Perception Index.
The ranking of the countries is based on data collected from the World Bank, the Economist Intelligence Unit and other organizations.
While many may conclude that the findings of the report are a reflection  of the failure of the Afghan government in curbing corruption, Afghan journalists have come to different conclusions after examining the findings.
Editorial writers for a privately owned Afghan daily called Sarnawesht claimed that 80% of corruption was caused by foreigners in Afghanistan.
"The annual reports issued by ministries and governors paint a different picture of the country. They suggest that there is no problem in Afghanistan at all, but the reality is different. We can honestly say that all of those reports are untrue," BBC quotes the editorial writers.
Finn Heinrich, a lead researcher in Transparency International told AFP, Afghanistan, where most Nato-led Western forces are pulling out next year after a more than decade long deployment, is "a sobering story. We have not seen tangible improvements."
"The West has not only invested in security but also in trying to establish the rule of law. But there have been surveys in the last couple of years showing the share of people paying bribes is still one of the highest in the world," Heinrich added.
The report added that Afghanistan scored just eight points out of 100 in Transparency International's 2013 Corruption Perceptions Index.
"Corruption hurts the poor most," said Heinrich. "That's what you see when you look at the countries at the bottom. Within those countries, it's also poor people who get hurt the most. These countries will never get out of the poverty trap if they don't tackle corruption."
North Korea and Somalia were also among the worst performers and the two states scored eight points out of 100, while Denmark and New Zealand were once again chosen as best performers, scoring 91 out of 100 points.
---
---
Related Articles
Afghanistan's social media provider, Paywast, received the Special Mention Award at the mBillionth event in New Delhi, India. The trophy
Iranian government has announced its agreement to distribute lands to Afghan businessmen at the Chahbahar port in Iran, where they
First batch of COVID-19 vaccines donated by the Chinese government arrived in Kabul, the capital of Afghanistan on Thursday. The