Cotton the best alternative to opium- Helmand elders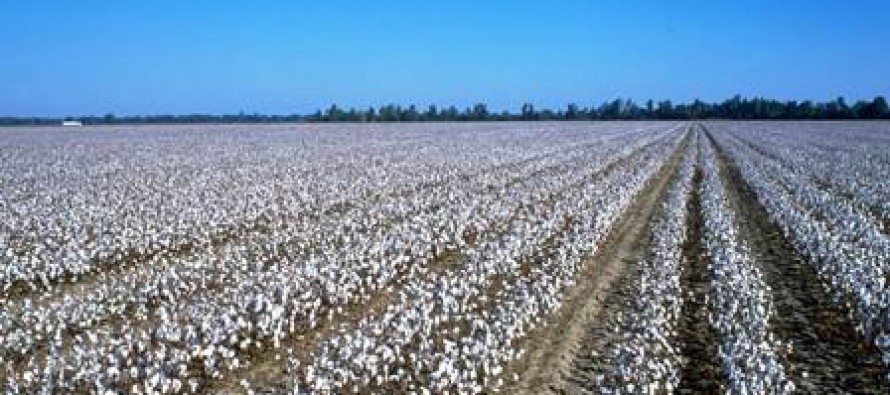 A number of residents in southern Helmand province believe that with increasing cotton yields in the province, the issue of insecurity would be minimized.
This subject has been discussed among elders of the districts of Nadali, Marjah, Garshak, Nawa, Garamser and district councils.
They said that cultivation of opium is directly related to the province's insecurity.
According to one of the member of the councils Abdullah Helmandwal, establishing a cotton factory in the factory may result in refraining of the farmers from poppy cultivation.
Cotton cultivation in Helmand and other parts of the country has a historical past, and Helmand residents stepped in the production of this crop many years back.
According to the figures, more than 26 thousand hectares of lands were under cotton cultivation in Helmand, Farah and Kandahar in the past years. However, due to decades of war, this particular crop lost its glory, mainly in Helmand province.
Meanwhile, Head of Nadali District Council Haji Barekzai, said that cotton would find a relatively better market in Helmand, if the government decided to establish a cotton factory.
"Cotton would not only be an alternative to poppy cultivation, but also a better source of income for people and security would also improve," said Haji Barekzai.
The elders said that with the establishment of a factory in the province, unemployment issue would be tackled and the rebels would also fail to reach their goals.
Meanwhile, Head of the Cotton Factory Enterprise Haji Shireen Jan announced that the cotton yield in Lashkargah district at the end of this year would be 2,500 tons.
Haji Shireen Jan further added that he has approached the Ministry of Finance for a loan of 3mn AFN to promote the production of cotton; however, the Ministry has not yet paid the sum.
He called on the government to support the residents in the production of cotton, in order for them to be able to combat poppy cultivation in the province.
Owing to its abundant water resources, Helmand is the best place for cotton cultivation in the country.
Helmand elders said that they have addressed to the government the development of cotton production, but the government still has not taken the subject matter into consideration.
---
---
Related Articles
Afghans living in capital Kabul are now able to order food and grocery from a curated choice of restaurants, stores
The Pajhwok Afghan News reports the reopening of 33 schools in Garamser district of Helmand province that were shut down
Deputy foreign ministers of Iran, Afghanistan and India were involved in a trilateral meet on Sunday to confer trade and