Curse of 39 a blow to Afghan traffic police revenue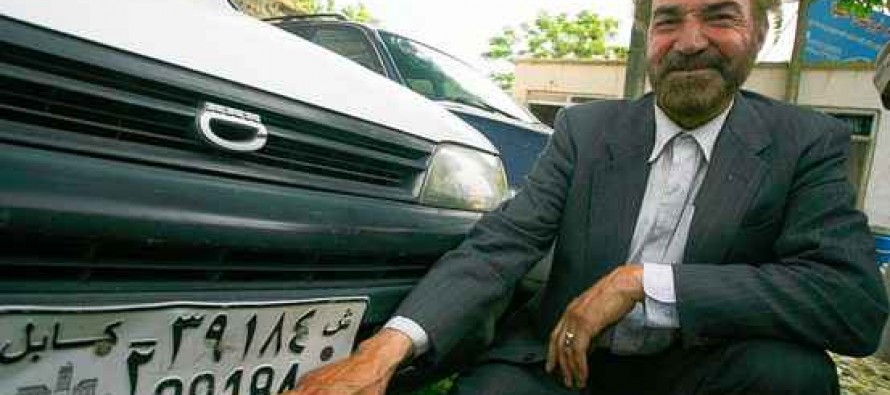 Afghanistan's traffic revenue has reportedly decreased by about 1bn AFN due car owners' avoidance of purchasing plate numbers with number 39 on them.
The curse of 39 refers to the belief that the number 39 is levitra prescription drugs purportedly linked with prostitution and is considered to be a badge of shame.
The origin of the this belief is unclear; however, it has widely been claimed to have been associated with a pimp, allegedly living in the western city of Herat, who was nicknamed "39" after the plate number of his luxury car. Some accuse corrupt police officials of spreading the rumor in order to illicit bribes from car owners to change a "39" plate number.
The Traffic Directorate officials have repeatedly discouraged people from taking the rumors about the number seriously.
"These rumors are meaningless. We cannot delete number plates that include 39 in them," said Traffic Directorate Chief Assadullah.
In the meantime, the Ministry of Interior (MoI) has also said that number 39 will not cialis canada online pharmacy be cut from the licensing system and it will be distributed to car owners.
According to MoI spokesperson Sediq Sediqi, mafia groups benefit from such numbers. They purchase cars with number 39 plate number at low rates and sell at high prices, added Sediqi.
---
---
Related Articles
The US Congress have cut development aid to Afghanistan by 50% for fiscal 2014. In a massive spending bill signed
Director of the Institute for Security and Arms Control Studies Lie Wei regards "guarantee of security" as an important factor
The recent tension at the Torkham border between Afghanistan and Pakistan forces result in a daily loss up to USD