DABS signs contract with Turkish Company on the supply of power project in Kabul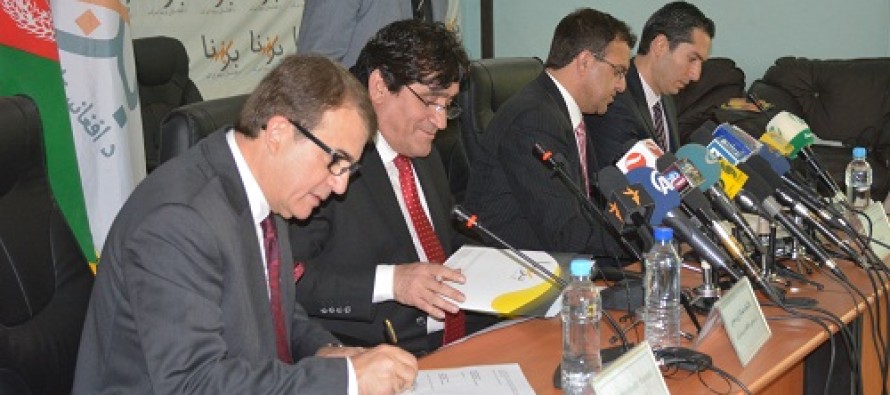 A contract has been signed between Da Afghanistan Breshna Sherkat (DABS) and FEKA Construction Industry and Trade Inc – Turkey for the design, supply, installation, testing and commissioning of Kabul South West Distribution Project (Dasht e Barchi).
The project is aimed at providing electricity to 40,000 domestic and small business consumers in the power starving townships, Qala e Mohib, Chel Dakhtaran, Dasht -e – Barchi in south west of Kabul.
This project includes design, supply, delivery, and installation, testing and commissioning of 145 Km of MV Lines, 350 Km of LV Lines, 165 distribution transformers which will provide electricity to 40,000 customers.
The estimated cost of this project is US $ 48.267 Million, being implemented under Energy Sector Development Investment Program (ESDIP), ADB grant no. 0184 – AFG – MFF-Tranche 2 and is expected to be completed by the end of March 2016 (30 months).
---
---
Related Articles
By Shahla Murtazaei-Tolo News Saffron exports in the first nine months of 2012 increased by around 14% compared to the
President Hamid Karzai recently issued a decree calling on ministries and other government agencies to avoid excessive expenses. The Afghan
Afghan Economy Minister Abdul Sattar Murad will be representing Afghanistan in the upcoming UN conference where he will be presenting