DABS signs contracts worth $70.5mn for electricity projects in Bamyan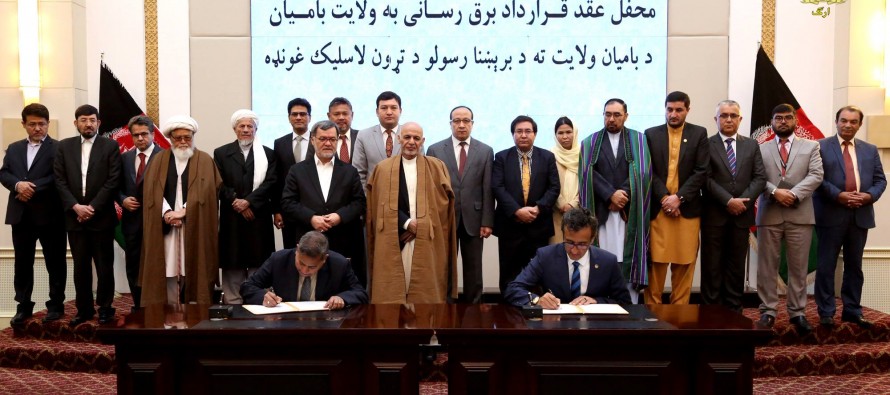 Da Afghanistan Breshna Sherkat (DABS), Afghanistan's national electricity company, signed three contracts worth USD 70.5mn for implementation of electricity projects in Bamyan with Indian and Chinese firms on Sunday in the presence of President Mohammad Ashraf Ghani.
The three contracts are for the following:
180-km power transmission line from Doshi substation to Bamiyan which will be built with a total cost of $43.8mn
220-kV substation in Dasht-e-Azhdar of Bamyan province that will bear a cost of around $11.6mn
Construction of electricity distribution network in Bamyan city worth $24.1mn. The network will supply electricity to 20,000 families in the first phase and 350,000 families will eventually benefit.
---
Related Articles
Run by the Afghan Ministry of Information and Telecommunications, Salam Telecom Company has planned to install 16 new antennas in
By Richard Sale: Next year's drawdown of U.S. forces and decline in U.S. aid will leave in its wake an
Mahmoud Ahmadinejad's conservative opponents, who hold 290 seats in the parliaments, have severely criticized Ahmadinejad's handling of the economic crisis.