Daikundi province to have its first ever stadium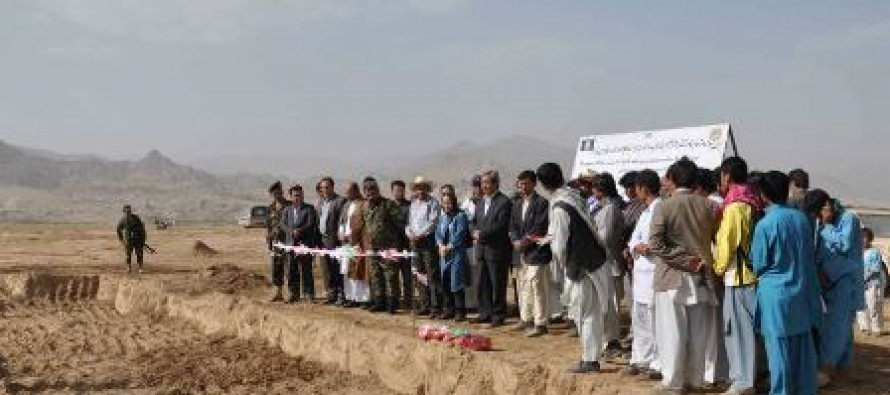 The foundation of Daikundi's first ever stadium is laid, local officials reported.
"The stadium will be built on a 12yd land at a cost of USD 200,000. The project is funded by the Ministry of Counter-Narcotics," said Daikundi's Governor Qurban ali Uruzgani.
The stadium will include a football field, volleyball court, basketball court and track & field, built in accordance with modern standards.
Mr. Uruzgani added that the stadium will have a capacity of 5,000 viewers.
Daikundi, located in the center of Afghanistan, is known as the "forgotten" province of Afghanistan and has been the recipient of the lowest number of development and reconstruction projects.
The building of the stadium is the first project in Daikundi since the past 10 years. The project is due to completion in the next one year.
The stadium will solve the problems of many of the youths in the province and will be a better place for them to play sports.
According to Mr. Uruzgani, Ministry of Counter Narcotics is also planning to build a budget for the establishment  of a health center and a school.
The Ministry of Counter Narcotics undertook reconstruction projects in Daikundi after the province was declared free of opium cultivation.
---
---
Related Articles
The first group of young female entrepreneurs graduate from Startup Valley, Afghanistan's first private business incubator. Operated by AGHAEZ Professional
According to Dushanbe's news agency, Tajikistan supplied more than 90mn kWh of electrical power to Afghanistan. Findings of the monthly
Villagenewsonline- Last fall Junior Girl Scout Troop 756, in Enon, adopted the 179th MP Company, deployed to Kabul, Afghanistan. The